Commerce Announces Over $18M in Digital Education Funding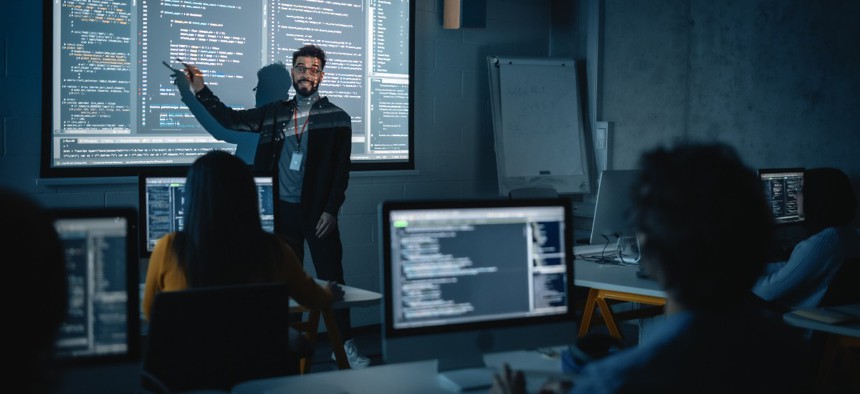 The Biden administration allocated millions to help further technology access and digital literacy skills within five universities.
The Department of Commerce announced a series of five grants totaling  over $18.5 million in funding for U.S. universities with strong minority student populations to better equip historically underrepresented communities with digital literacy skills.
Through the Connecting Minority Communities Pilot Program, Commerce's National Telecommunications and Information Administration will expand the community technology centers at California State University in Dominguez Hills, California State University in Fresno, Lincoln University of Missouri, Southern University and A&M College in Louisiana, and the University of West Alabama.
 "Minority-serving institutions are driving digital skills education and workforce development programs for communities across the country, and that's why they need resources," said Kevin Hughes, the acting director of the Office of Minority Broadband Initiatives. "This program provides the skills, devices and connectivity for these colleges and universities that will improve their students' lives and create jobs in local communities."  
Some of the digital tools provided by the extra federal funding include improved Wi-Fi access, upgraded software and hardware, more tech support personnel and assistance hours, interactive virtual reality tools and spaces and expanded broadband access.
These grants come from a larger pool of $268 million, as part of the White House's Internet for All initiative, specifically dedicated to closing the digital divide between different regions and communities in the U.S. This money was authorized by the Consolidated Appropriations Act of 2021, and intended to be distributed among historically Black colleges or universities, tribal colleges or universities, and minority-serving institutions.
Improving high speed internet access nationwide is a pillar in the Biden administration's agenda. President Joe Biden asked for substantial federal funding for cybersecurity and other technological government spending in his proposed 2023 budget, particularly focusing on broadband deployment funding.