Federal CIO Says New IT Modernization Plan In the Works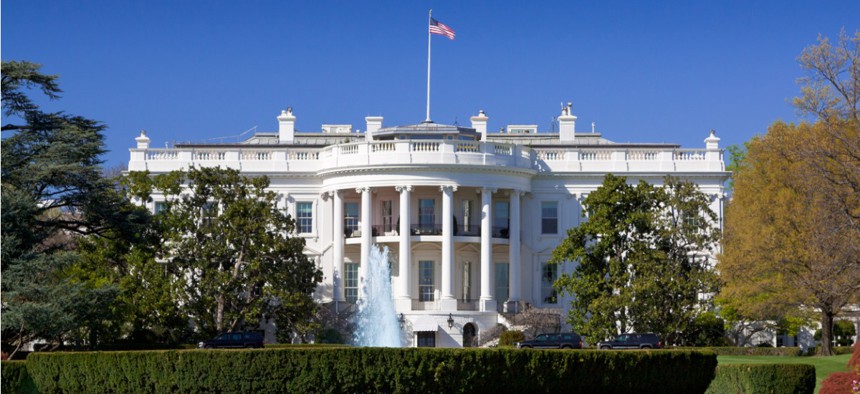 The Biden administration will outline exactly what it "stands for" when it comes to IT delivery in government, Federal CIO Clare Martorana said.
The Office of the Federal Chief Information Officer and Federal CIO Council have started work on a new governmentwide IT modernization strategy to replace the IT Modernization Plan put in place under the Trump administration, President Joe Biden's top IT leader said Wednesday.
When it comes to IT, the Biden administration has not been shy about rolling out cybersecurity directives, as major breaches and security incidents continue to crop up. But there has been little guidance related to IT delivery produced during the first months of the new presidency.
That is likely to change sooner than later, according to Clare Martorana, who was appointed in March as the administration's first federal chief information officer.
"As a matter of fact, we kicked something off with the CIO Council last week," Martorana said Wednesday during a keynote hosted by AFFIRM.
The work that began with the government CIO working group—the Federal CIO Council—will result in either an update to the Trump-era IT Modernization Plan or a new document signaling a shift in priorities. Either way, it will encompass a holistic vision for IT delivery across government, Martorana said.
"We're all trying to solve the same problems; we all understand what the risks are and the opportunities for us to both travel together as an enterprise but, also, uniquely look at each agency's maturity level," she said. "But we are working together."
Martorana cited advice passed down to her by a former mentor: "You either stand for something or you stand for nothing." [Not to be confused with the Aaron Tippin lyric, "You've got to stand for something or you'll fall for anything."]
"We do want to be public about what we stand for as great IT leaders in government," she said. "So, that is something that the CIO Council is working on."
Martorana said that work is just getting started.
While that work is pending, OMB and FCIO have released some guidance on a new structure for the Technology Modernization Fund, which received a $1 billion cash infusion in the last COVID-19 stimulus package.
The administration passed around guidance outlining priorities for awarding funds to agency modernization projects, as well as "partial" and "minimal" payback models for projects focused on the pandemic and slew of recent cybersecurity emergencies.
This is a fundamental shift for the TMF, which was created as part of the 2017 Modernizing Government Technology Act, or MGT Act. Policy-makers envisioned the fund as a self-sustaining pool that would loan money for modernization projects, which would then be repaid on a three- to five-year cycle.
Under the new structure, critical projects would be excused from some or all of that repayment requirement.
Martorana noted procurement and funding are two of the most difficult challenges in federal IT delivery.
"We have been able to evolve the TMF" with the new funding and flexibilities, she said Wednesday. "We are going to be working very collaboratively with agencies to see where their projects fit in these priority areas and hope to be able to roll out some really high-impact projects."
OMB expects to get fewer than 100 pitches by the June 2 deadline to submit for priority consideration, Martorana said, though there has already been a "robust" response. The number of awards to come out of those submissions—and the top and average dollar amounts attached to those awards—is still up in the air, she said.
Martorana also said guidance is coming for the 2018 21st Century Integrated Digital Experience Act, or IDEA Act, which established baseline standards for the appearance and usability of federal websites, as well as requiring digitization of forms and services.
Despite being years old, there has been little top-level guidance on implementation, something congressional leaders have pushed for recently.
"Modern government also ensures that these services are simple, effective, but also respectful of the needs of the users—meeting the users where they are," Martorana said.
While provisions in the IDEA Act outline some specific metrics for federal websites and services, Martorana said pending guidance will push agencies to provide a more "360-degree, omnichannel experience" for users.
"It is really a great blueprint," she said of the legislation. "I know that there hadn't been an enormous amount of guidance provided. So, that is something we are working on internally at OMB, to make sure that we can cascade the right guidance out to the federal community."