Senate Bill Would Improve Rural Broadband Investment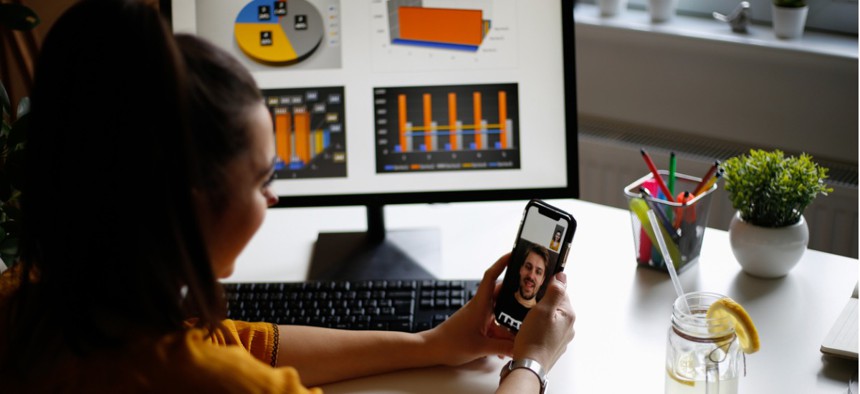 The bipartisan legislation would give local and state governments new financing options for broadband projects.
Senate legislation introduced Tuesday would provide states, cities and towns new ways to finance rural broadband projects and new tools to ensure all Americans have access to broadband internet.
The Rural Broadband Financing Flexibility Act, introduced by Sens. Shelley Moore Capito, R-VW, and Maggie Hassan, D-NH, would permit state and local governments to issue tax-exempt bonds to finance broadband projects in partnership with the private sector.
The bill would also create a federal tax credit states and local governments could opt to direct toward rural broadband projects and ensure each state receives up to $25 million in bonding authority annually.
"Since launching Capito Connect in 2015, I've been pursuing every angle to ensure rural areas get reliable, affordable connectivity," said Capito, whose state is among the most challenged with broadband capabilities. "This legislation will provide additional funding opportunities for communities looking to invest in rural broadband. I'm proud to team up with Senator Hassan again to reintroduce this legislation that will help close the digital divide in West Virginia and across rural America by incentivizing buildout and expanding financing options."
The bill would further create a new federal investment tax credit to cover 10% of an internet service provider's investment in high-speed broadband infrastructure in rural areas. Under the law, each state would be guaranteed $5 million in investment tax credits each year, with additional credits available depending on rural population tallies. The bill factors in accountability options, requiring prospective projects to be nominated by state or local governments and requiring the Treasury and Agriculture departments and the Federal Communications Commission to certify projects.
In a statement, Hassan added that the COVID-19 pandemic has emphasized the outsized importance of internet connectivity—and high-speed internet in particular—plays in today's society.
"This bipartisan bill would provide rural communities in New Hampshire with new financing options to expand their broadband infrastructure so that every household can get connected," Hassan said.
The Biden administration has promised billions in additional funding toward broadband initiatives through his early budget proposal, and the president's infrastructure plan requests an additional $100 billion to "bring affordable, reliable, high-speed broadband to every American, including the more than 35% of rural Americans who lack access to broadband at minimally acceptable speeds."