Treasury Rolls Out One-Stop Online Shop for Federal Financial Management Guidance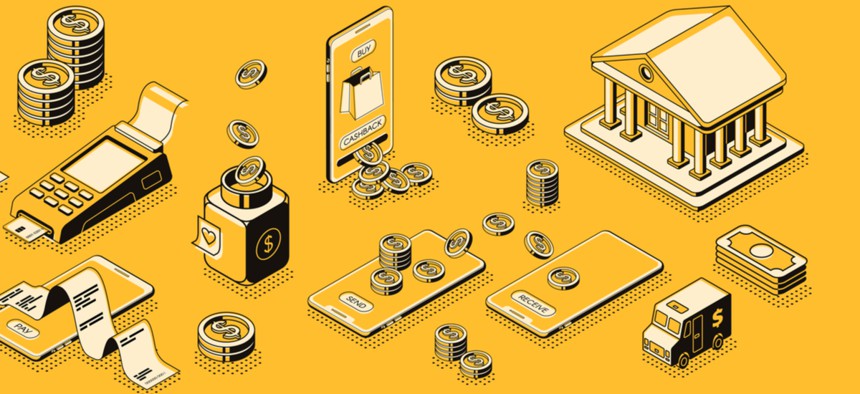 It's all part of the Bureau of the Fiscal Service's aim to reimagine how agency officials tap into relevant financial information.
On the heels of a year-long strategic development effort that fused feedback from federal agency insiders with a human-centered design approach, the Bureau of the Fiscal Service on Thursday unveiled a new one-stop online shop for financial management guidance and information. 
The Treasury Financial eXperience site—deemed TFX—streamlines policies, requirements and sources related to federal financial management, consolidates a range of crucial information vessels including the Treasury Financial Manual, is equipped with an intuitive search tool—and will roll out future features down the line.
The bureau's Office of Financial Innovation and Transformation, or FIT, steered the platform's production, and in its announcement, Bureau of the Fiscal Service Commissioner Tim Gribben said the platform is intended to offer agencies "a better, more efficient way ... to find the information they need,"—and free them up to "focus more time on their core missions."
FIT Transformation Manager Marshall Henry reiterated that intent to Nextgov Friday, noting over email that the digital resource was inspired by the Treasury Department's vision to help federal agencies buckle down on those core missions, and ultimately shift from low-value to high-value work. Research conducted early on by the office indicated that, for many federal departments, "information contained in the Treasury Financial Manual needs to be easier to find, follow, and understand," Henry said.
As Treasury's official publication comprehensively encompassing policies, procedures and instructions concerning financial management within the government, the TFM is comprised of four weighty volumes of information.
"At a minimum, we will be releasing additional content from Volume I of the [manual] throughout this fiscal year. By the [fiscal year] conclusion, all of Volume I will be available in the TFX," Henry explained. "We encourage users to return frequently to access the new content and provide feedback."
Some key agency officials expected to tap into the tool were invited to participate in surveys and focus group sessions over the course of its creation, through which they could preview and provide real-time feedback on the content and organization of the website, Henry noted. That engagement involved what Henry said was a "virtual Card Sort exercise to understand what activity and group combinations make sense to users"—in hopes to better organize the website content—as well as a survey on navigation preference and various focus groups hosted over WebEx to gain input on pressing user needs. Participating in the latter was optional, and Henry said focus group attendance would vary from 10 to 30 participants. Demonstrations that were held could reach 100 attendees or more, the official added.
"Because of the intent to have agency feedback drive this initiative, the pandemic disrupted the planned in-person interaction. We quickly pivoted to virtual engagement," Henry further explained. "We realized that we needed to actively engage participants in exercises (like the card sort) rather than briefings with questions and answers." 
Forced to pivot in light of COVID-19, the team of officials involved recognized participants could complete necessary exercises on their own, or through digital meetings. From there, the Fiscal Service's engagement became more targeted. 
"To that end, virtual engagement allowed us to reach a larger audience. For example, we had over 700 virtual participants at the August 24th TFX demonstration at the Fiscal Service's Government Financial Management Conference," Henry said. "This level of participation is rare when the conference is in-person."
And throughout the process to produce and refine TFX, Henry and team adopted an agile approach to assess the product and its impact, while incorporating changes garnered from feedback along the way—as well as human-centered design, permitting customers to have ongoing input.
"Collectively, these techniques help us better manage risk and expectations—which was very beneficial during the pandemic," Henry said.