Top secret telework 'is not a thing'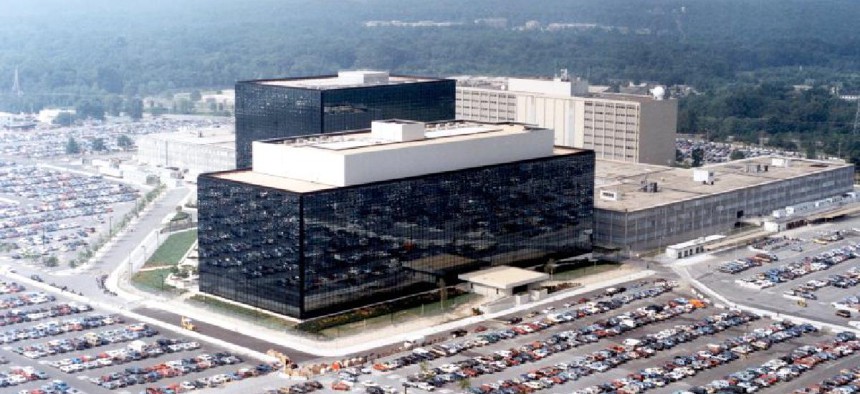 The National Security Agency is expanding its use of Microsoft Office 365 to support unclassified telework
The National Security Agency is expanding its telework capabilities with Microsoft 365 by 2021 to support unclassified activities.
Gregory Smithberger, the National Security Agency's CIO, said the agency is working to broaden its cloud-based telework capabilities -- but those plans have nothing to do with the custom built GovCloud environment that blends Amazon Web Services' hardware and NSA-developed software.
"It is top secret and only top secret. It will never be telework from home into the IC GovCloud; that's just not a thing," Smithberger said during a virtual Intelligence & National Security Alliance event Aug. 5. "Remote work from classified facilities around the intelligence community, frankly around the world, into that through our top secret networks -- absolutely that's in the game plan all along -- but not telework."
However, Smithberger said, NSA wants to increase Microsoft Office 365, similar to the Defense Department and other parts of the IC, across all classification levels.
"One of the bigger things that we're doing to enable teamwork in a different way, across the board, is that we're bringing Microsoft Office 365 into our environment at all classification levels," he said.
The IC and Microsoft first teamed a few years ago with top secret capabilities, but when it comes to unclassified use of Office 365, the spy agency CIO said "the people who have been experimenting in that environment are finding the collaboration is just a little easier than what we've been able to do in a classic NSA and government network sense."
The NSA is planning to complete incorporation of Microsoft 365 into all levels of its enterprise IT infrastructure within the next year.
"We're creating some new environments with both compute and collaboration services to allow NSA to work virtually in an unclassified space for people who don't have clearances to really open up our ability to engage on a broader front," Smithberger said, adding that doing so would be telework-friendly.