Author Archive
Lauren C. Williams
Senior Editor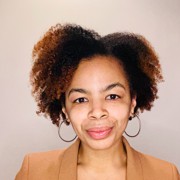 Lauren C. Williams is senior editor for Defense One. She previously covered defense technology and cybersecurity for FCW and Defense Systems. Before then, Williams has reported on several issues, including internet culture, national security, health care, politics and crime for various publications. She has a master's in journalism from the University of Maryland, College Park and a bachelor's in dietetics from the University of Delaware. She can be contacted at lwilliams@govexec.com or follow her on Twitter @lalaurenista.
Click here for previous articles by Williams.
Emerging Tech
Homeland Security relies on satellite imagery for its missions—and it wants more.
CXO Briefing
Expect the congressionally mandated strategy by year's end, DOD CISO says.
CXO Briefing
It's part of DISA's effort to bring continental-U.S.-level computing resources to U.S. military forces around the world.
---
Emerging Tech
Recent leaks have the CIO's office contemplating red teams and more IP scanning.
Emerging Tech
House pols want change as agencies seek renewal of FISA's Section 702.
CXO Briefing
That's okay for now, its commander says, but his service may need to change how it trains and manages EW officers.
CXO Briefing
The Joint Service Provider, charged with handling the defense secretary's IT, is laser-focused on improving security and making sure infrastructure doesn't obstruct the mission.
Emerging Tech
By October, Program Executive Office Command, Control, Communications-Tactical is expected to absorb network portfolios from its sister PEO for enterprise services.
CXO Briefing
The Air Force's top tech leader said the AI technology, or something like it, could help "rapidly pull together information" such as figuring out who's in charge of an organization.
CXO Briefing
"Boxes of computers" aren't so helpful aboard space-limited ships, Rear Adm. Doug Small said.
CXO Briefing
Chris Cleary touts prototype tools and readies a new cyber plan.
CXO Briefing
Contractors should prepare for independent checks on their data systems, and maybe more reporting requirements as well.
CXO Briefing
The agency wants to be part of program executives' acquisition strategies and to spread more commercial-based tech across the department.
Emerging Tech
Getting there is a matter of appropriately protecting data and tweaking policies to allow for wireless secret- and top-secret networks.
CXO Briefing
The Defense Intelligence Agency's CIO wants to expand collaborative workspaces—and resist the urge to mark everything NOFORN.
CXO Briefing
The defense policy bill also prods the intelligence community to follow other defense agencies' emerging-tech efforts.
CXO Briefing
The announcement comes just days ahead of the Pentagon's expected reveal of contract winners for its $9 billion tactical cloud capability.
Emerging Tech
Augmented- and virtual-reality gear will become more than just a training tool, Knausenberger says.
Policy
The youngest and smallest service says it pays to be both choosy and inclusive.
Cybersecurity
Defense agencies are to implement zero-trust standards by 2027.