Author Archive
Lauren C. Williams
Senior Editor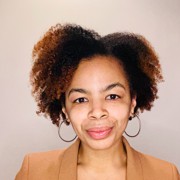 Lauren C. Williams is senior editor for FCW and Defense Systems, covering defense and cybersecurity.
Prior to joining FCW, Williams was the tech reporter for ThinkProgress, where she covered everything from internet culture to national security issues. In past positions, Williams covered health care, politics and crime for various publications, including The Seattle Times.
Williams graduated with a master's in journalism from the University of Maryland, College Park and a bachelor's in dietetics from the University of Delaware. She can be contacted at lwilliams@fcw.com, or follow her on Twitter @lalaurenista.
Click here for previous articles by Wiliams.
Emerging Tech
The project seeks software and applications to enhance the intelligence community's surveillance images.
CXO Briefing
The findings come as the Defense Department continues to increase its investment in information technology and cybersecurity year over year—a trend that could likely mean more scrutiny.
Emerging Tech
National Guard directors are worried about losing key talent for space capabilities without the creation of a specified guard and reserve component.
---
Emerging Tech
When the House Armed Services Committee begins its markup process of the annual defense authorization bill on June 8, look out for a provision asking the Pentagon to account for wasted money and lost productivity caused by poorly performing software.
Emerging Tech
The Defense Department urged contracting officers to "be mindful" of the varying impacts of inflation and "limit the scope" of equity pay adjustment clauses, according to new guidance.
Emerging Tech
Pushing AI to the battlefield to help commanders make more informed decisions also means confronting the Defense Department's worst enemy: the budget process.
Emerging Tech
The effort, which sunsets "Chinstrap" desktop hardware, has been a key priority in the Pentagon's CIO shop.
CXO Briefing
John Sherman, DOD's chief information officer, told a congressional committee that while "urgency" is needed to move the Joint Warfighting Cloud Capability contract along so is taking the time to "get this right."
CXO Briefing
The Defense Department released guidance for using AI responsibly last year.
Emerging Tech
The Defense Department's innovation shop is looking for commercial solutions that can help better protect personnel data.
CXO Briefing
In response, Army Secretary Christine Wormuth told senators she was "pretty comfortable" with the program's progress and said she didn't agree with elements of a critical oversight report.
CXO Briefing
Ellen Lord, the former undersecretary of defense for acquisition and sustainment during the Trump administration, told senators "strong leadership" was needed to fully embrace rapid acquisitions policies.
Emerging Tech
The Navy's chief digital innovation officer, Michael Galbraith, said when it comes to 5G, his biggest concern after security is "time to market."
Emerging Tech
Officials from the Defense Intelligence Agency said there's been a steep increase in the pace and scope of operations since 2019 primarily from China and Russia.
CXO Briefing
Sen. Elizabeth Warren (D-Mass.) said adding to the Pentagon's topline for 2023 to account for inflation would just invite "defense contractors to pick taxpayers' pockets."
IT Modernization
The Kessel Run group is currently developing a playbook that would make it easier for organizations across the federal government to adopt engineering and security best practices.
IT Modernization
Officials say they essentially underestimated how long it would take to review plans from the four cloud service providers.
By

Brandi Vincent and Lauren C. Williams
Emerging Tech
The Office of the Director of National Intelligence's investment strategy aims to make it easier for companies to connect with program managers.
CXO Briefing
Future expansion could hinge on analysis that the strategy is working.
Cybersecurity
The two-year campaign targeted sensitive but unclassified information stored by defense industrial base companies.