Author Archive
Lauren C. Williams
Senior Editor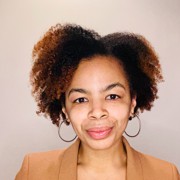 Lauren C. Williams is senior editor for Defense One. She previously covered defense technology and cybersecurity for FCW and Defense Systems. Before then, Williams has reported on several issues, including internet culture, national security, health care, politics and crime for various publications. She has a master's in journalism from the University of Maryland, College Park and a bachelor's in dietetics from the University of Delaware. She can be contacted at lwilliams@govexec.com or follow her on Twitter @lalaurenista.
Click here for previous articles by Williams.
CXO Briefing
The Pentagon's IT agency has policy and culture ideas to encourage freer, more secure info-sharing.
Emerging Tech
After airman complaints go viral, USAF CIO promises to make the service's IT more generally reliable and capable.
CXO Briefing
Ex-Google, DOD leaders paint dire picture unless U.S. organizes to win technology races.
By

Patrick Tucker and Lauren C. Williams
---
Cybersecurity
New classes and updated curriculum reflect evolving threats and lessons from the Ukraine war.
Emerging Tech
A recent solicitation calls for soldier-centered networking and information technology that will link existing and prototype technologies together.
CXO Briefing
The DOD's dedicated software acquisition pathway is nearly two years old, and is already being used by a few dozen programs.
Emerging Tech
The Space Development Agency awarded L3Harris and Northrop Grumman $1.3 billion in contracts to deliver prototypes that track quick-maneuvering hypersonic missiles in flight.
CXO Briefing
The bill, which boasted several hundred amendments, has provisions that touch on cyber education, spectrum, and satellites.
Emerging Tech
Service leaders will boost research into synthetic blood, quantum computing, and more.
CXO Briefing
The inspector general wrote that inaccurate or incomplete security classification guides "increase the risk" of over- or under-classification due to incorrect interpretation or application.
Emerging Tech
A 47-page document released this week outlines the Pentagon's plan to incorporate its two-year old ethical AI principles throughout a system's design, development and use.
Emerging Tech
The project seeks software and applications to enhance the intelligence community's surveillance images.
CXO Briefing
The findings come as the Defense Department continues to increase its investment in information technology and cybersecurity year over year—a trend that could likely mean more scrutiny.
Emerging Tech
National Guard directors are worried about losing key talent for space capabilities without the creation of a specified guard and reserve component.
Emerging Tech
When the House Armed Services Committee begins its markup process of the annual defense authorization bill on June 8, look out for a provision asking the Pentagon to account for wasted money and lost productivity caused by poorly performing software.
Emerging Tech
The Defense Department urged contracting officers to "be mindful" of the varying impacts of inflation and "limit the scope" of equity pay adjustment clauses, according to new guidance.
Emerging Tech
Pushing AI to the battlefield to help commanders make more informed decisions also means confronting the Defense Department's worst enemy: the budget process.
Emerging Tech
The effort, which sunsets "Chinstrap" desktop hardware, has been a key priority in the Pentagon's CIO shop.
CXO Briefing
John Sherman, DOD's chief information officer, told a congressional committee that while "urgency" is needed to move the Joint Warfighting Cloud Capability contract along so is taking the time to "get this right."
CXO Briefing
The Defense Department released guidance for using AI responsibly last year.