Lawmaker Presses FCC to Expand Internet Access for Low-Income Communities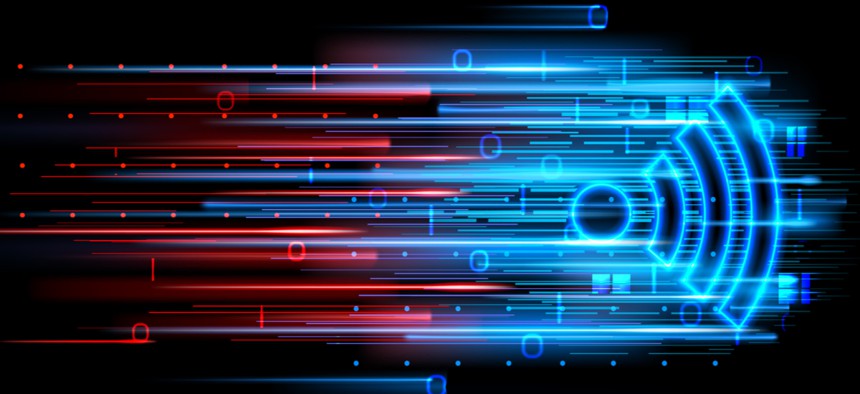 California Rep. Doris Matsui doesn't want those who lose jobs during the coronavirus outbreak to lose internet connectivity.
Rep. Doris Matsui, D-Calif., wants to ensure Americans who lose their jobs during the COVID-19 outbreak don't lose their internet access, too.
On Wednesday, Matsui sent a letter to Federal Communications Commission Chairman Ajit Pai, asking him to expand the agency's Lifeline program, which provides a discount on phone and broadband services for low-income consumers.
In the letter, Matsui praised the FCC's recent actions relaxing the burden on existing Lifeline consumers to keep connectivity and in enacting the Keep America Connected Pledge, whereby telecommunications providers will waive late fees consumers might incur during the pandemic.
However, Matsui said those actions will not be enough to protect California's—and the nation's—most vulnerable. In particular, she referenced the challenges for students, parents and educators given that California schools may be closed for the duration of the school year, increasing the state's reliance on tele-learning.
"These steps will not do anything to assist Americans that become eligible for Lifeline or other qualifying assistance programs due to a loss in work or drop in income," Matsui said in the letter. "As containment measures force businesses to suspend operations and schools to close, low income families deserve a reliable broadband connection through which they may participate in a remote classroom, work from home, or apply for new jobs. I urge you to take immediate steps to ease barriers to entry for families that have recently become eligible for the Lifeline program due to the effects of COVID-19."
Specifically, Matsui encouraged Pai to "explore measures to grant provisional approvals for Lifeline subscribers as they become eligible directly or via qualifying support programs," to reduce the individual burden on consumers to navigate the application process. She also encouraged FCC to implement temporary waivers or modifications to augment the FCC's current approach to meeting increased demand for service capacity. Finally, Matsui urged the FCC to promote public awareness of the Lifeline program with other federal agencies to ensure "newly eligible Americans are able to take advantage of this program throughout this public health crisis."