VA Stands Up Private, Virtual Exam Rooms to Bring Telehealth to Rural Communities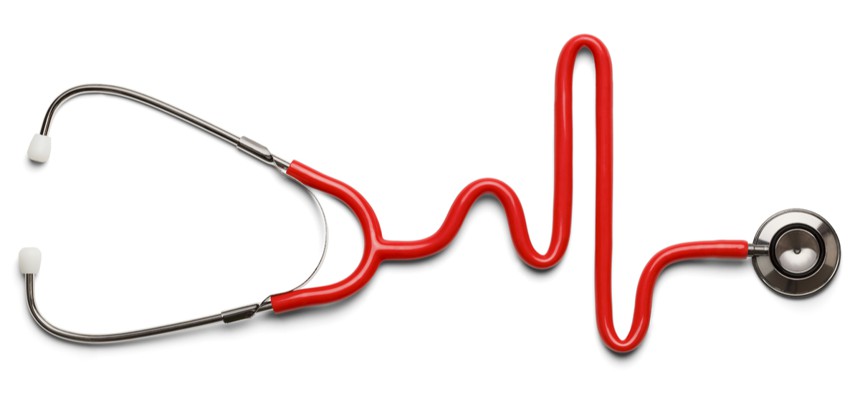 The agency is collaborating with corporate partners to provide veterans with comfortable, private spaces to have video appointments with their VA providers, much closer to home.
The Veterans Affairs Department recently launched a telehealth initiative to stand up remote, virtual exam stations in some of the nation's most rural communities, where millions of veterans face serious challenges accessing the health care that they need. 
Agency officials shared details with Nextgov about how the project—deemed Atlas, or "Accessing Telehealth through Local Area Stations"—represents the powerful potential for large-scale innovation that can be produced through robust public-private partnerships, and could radically transform the future of patient care.
"The challenge is we have the digital divide in the country, so there are veterans who do not have sufficient internet, they don't have the technology, and in some cases they don't have the digital skills," Dr. Kevin Galpin, executive director of VA Telehealth explained. 
As it serves nearly 9 million veterans, the VA faces critical challenges in its efforts to provide care for a third of that population who live in rural communities with limited connection. To reduce or ultimately eliminate the long distances these patients are forced to travel to receive critical care, the agency has invested in a variety of telehealth services that enable veterans to employ technology to access services that they need. The agency launched video conferencing capabilities through VA Video Connect in 2017, which uses encryption to connect patients with their health care teams in one-on-one medical appointments from anywhere, through a virtual mobile application. 
VA Video Connect has accounted for nearly half a million telehealth appointments since its creation, and in 2019, VA offered more than 2.6 million episodes of care through its telehealth programs. But, as they attempted to reach underserved individuals through those virtual programs, agency officials found that many veterans still couldn't access the technology from their homes if they wanted to, due to shoddy internet connections and limited broadband access. 
"Suddenly we realized that it doesn't reach everyone. There is a gap," Galpin said.
The agency held a summit last December to bring together leaders from the private sector to brainstorm how they could all put their resources together to provide stronger services for their rural customers. 
"It's interesting, because if you ask someone to make a donation because they care about veterans, they usually will,"  Executive Advisor to the Secretary Deborah Lafer Scher told Nextgov. "But if you can find the strategic intersection between the VA's mission and the corporate entity's mission, then you really have something very powerful."
As Scher explained, the innovation was made possible through collaboration with Veterans of Foreign Wars, the American Legion, retail giant Walmart and the electronics corporation Philips, among others. Through the Atlas project, veterans will be able to participate in telehealth appointments either in private virtual exam rooms at participating Walmarts via the stores' existing space and tech, or at American Legion or VFW locations inside uniquely prototyped telehealth exam pods that Philips custom-designed. 
"When we connected, I was literally jumping up and down—I was so excited that we could make this happen," Scher said. 
Both corporations opted to provide the equipment and services on their own dime, but they are also likely incentivised by their own ambitions to eventually dominate the budding telehealth market. Scher said Walmart was already looking into launching its own telehealth efforts and agreed to dedicate a private room in certain communities where there are a substantial number of veteran customers for in-store telehealth sessions with the VA providers. Philips' Vice President for Veteran Health Care Nathan Nayloro told Nextgov that the company, which makes medical devices, x-ray machines, heart monitors and other tools, has a goal to impact 3 billion lives a year by 2025. So to Philips, Atlas offers a way to directly impact veterans lives and potentially transform the way health care is delivered in disadvantaged communities across America. 
"If we can demonstrate that telehealth works for veterans, it can work for the rest of us," Naylor said. 
VA and Philips have identified 10 VFW and American Legion locations in remote communities to equip with the telehealth technology, but so far, they've only started testing the prototypes in three towns: Eureka, Montana; Linesville, Pennsylvania; and Los Banos, California. Veterans in each area have had to travel extensively to receive prior care. For example, Eureka is located nine miles south of the Canadian border and 256 miles from the closest VA Medical Center. Instead of the Philips pods, Walmart will donate a private space in five rural store locations for veterans to use for telehealth sessions with their VA physicians, using Walmart's broadband access. 
If interested, veterans can request appointments by phone or online, as they do with in-person appointments. Once they're set, patients can travel much shorter distances to the facilities, where they can meet with their usual VA providers through VA Video Connect. There is no copay for VA Video Connect appointments and VA providers may prescribe most medications during appointments at Atlas sites. Right now, Atlas only works for appointments that don't require a hands-on, physical exam. But insiders are hopeful it will expand to more services in the future.
"This is really just the start," Galpin said. 
VA officials also emphasized that the entire system was designed with veterans and their caregivers in the rooms, in an effort to ensure that Atlas was built to meet their specific needs. In the development process, the agency's Synchronous Telehealth Lead, Dr. Leonie Heyworth, said she heard firsthand of how serious conditions, responsibilities, and sprawling travel distances make it incredibly difficult for them to make it to appointments. So, veterans were incredibly interested in trying out the tech. 
"I remember, one veteran said to me, 'my goal in life as a veteran is to take care of other veterans,'" Heyworth said. "And so he said this Atlas initiative actually elevates his ability to do that."
Following this first rollout of the initial pilot, Scher said the agency is going to evaluate how it's meeting veterans' needs through conducting qualitative studies about patients' experience and measuring data points like clinical compliance and customer value. Once they "know that it's really right," agency insiders hope to roll it out to more locations.  
It's a long, but rewarding path to innovation, Scher said, and she's confident that the success seen so far through the public-private partnerships that launched Atlas is also achievable by other agencies. And others are already catching on—she noted the Health and Human Services Department has already approached VA about partnering around rural health care opportunities in the near future.
"I think agencies sometimes lose sight of how much they are at the forefront of innovation and how others who are not in their agencies want to learn from them—and that's truly where these partnerships really have the greatest impacts," Scher said. "I really think it's a lesson in how to make the world better and what we can do when we collaborate."