Pentagon's New Electronic Health Records System Deployed To Second Wave of Bases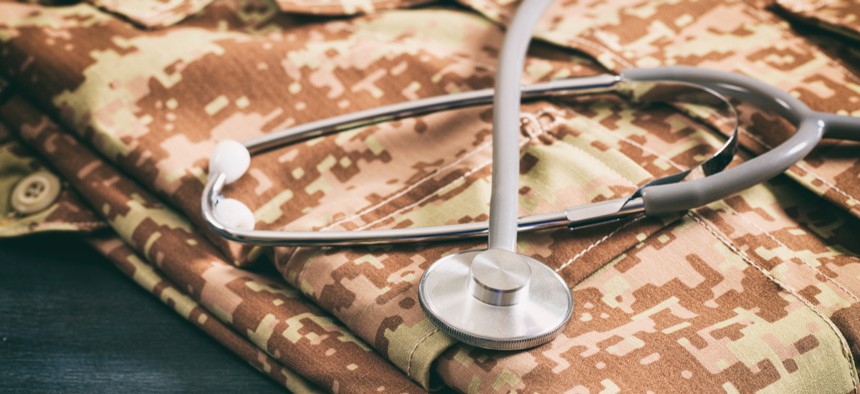 The MHS GENESIS system went live at four more sites this weekend, teeing up the second major test for the Defense Department's new health records system.
The second wave of military medical facilities have adopted the Pentagon's enterprise electronic health records system, MHS GENESIS, expanding the program to four more bases in the Western United States.
On Saturday, the MHS GENESIS system went live at three installations in California: David Grant Air Force Medical Center at Travis Air Force Base; Naval Health Clinic Lemoore at Naval Air Station Lemoore and Army Health Clinic Presidio of Monterey, and at the 366th Medical Group at Mountain Home Air Force Base in Idaho.
The MHS GENESIS system, developed by the Leidos Partnership for Defense Health, which includes the Cerner electronic health records platform, was designed to overhaul and further digitize the Defense Department's current records management application and make the entire system interoperable with private sector providers and the Veterans Affairs Department.
VA is in the midst of deploying its new EHR system, which is also being developed by Cerner.
"Implementing a new health care delivery system like MHS GENESIS is about enhancing quality and safety," Air Force Maj. Gen. Lee Payne, assistant director for combat support at the Defense Health Agency and the MHS GENESIS functional champion, said in a statement Monday. "As a provider myself, I understand this all too well. That's why MHS GENESIS is designed to foster better management of chronic, complex and time-sensitive conditions. It provides automated real-time clinical decision support for providers and enables patients to communicate directly with their doctors."
The first wave of EHR system deployment was in the Pacific Northwest, which included Fairchild Air Force Base, Naval Hospital Bremerton, Naval Health Clinic Oak Harbor and Madigan Army Medical Center. Doctors at those facilities had a difficult time transitioning to the new system, which suffered from an awkward user interface and significant latency issues due to poor IT infrastructure.
DHA officials said in July they had taken these issues into account for the next wave of deployment.
"There are three major areas that we've changed dramatically," William Tinston, a program executive officer the Defense Healthcare Management System, said at the time. Tinston cited a new training strategy, a comprehensive change management process for users and the inclusion of a six-month lead time for upgrading infrastructure ahead of a rollout.
Working with the functional community, we have made significant strides since our initial sites" deployment, Tinston said Monday. "We have enhanced our training, as well as ensured the network is ready for full system implementation. We have the right people in place, and I look forward to the continued implementation throughout the Military Health System."
Following Wave Travis, DHA has scheduled a third wave—Wave Nellis—to begin rolling out in June 2020. That deployment will include Nellis Air Force Base, Fort Irwin, Twentynine Palms, Edwards Air Force Base, Beale Air Force Base, Los Angeles Air Force Base and Vandenberg Air Force Base. Future waves planned for 2020 will include bases in Nevada and Alaska.
Editor's Note: This story has been updated to include the full contractor team working on the project.