VA Migrates 23.5 Million Veteran Patient Records To Cerner Data Center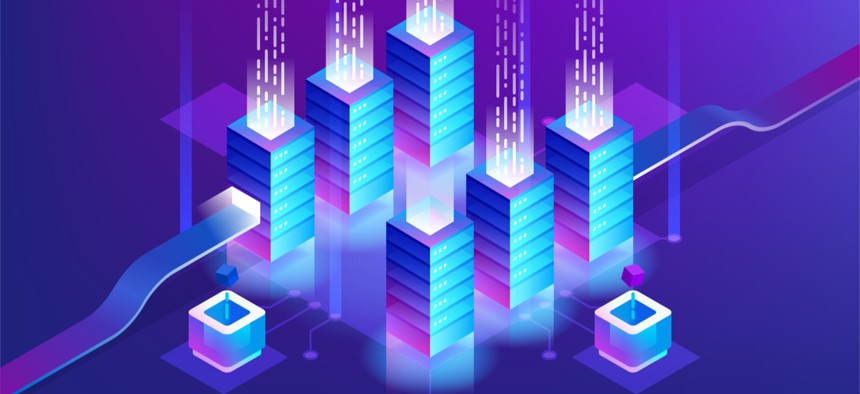 All new patient data will go into the shared Veterans Affairs-Defense Department data center as the two agencies move forward with the massive electronic health records overhaul.
The Veterans Affairs Department is getting ready to pilot the first instances of its new electronic health records system next spring but took the first major step this week, migrating millions of veterans' health records to a third-party data center.
The department announced reaching a "critical milestone" Monday with the transfer of 23.5 million records to a shared data center managed by Cerner Corp., the health IT company awarded the 10-year, $10 billion contract to overhaul VA's electronic health records system and integrate it with the Defense Department's MHS GENESIS system.
The migrated records account for some 78 billion data points compiled from across the VA, totaling about 50 terabytes of information. The data includes "lab results; pharmacy prescriptions; inpatient and outpatient diagnoses and procedures; and other medical data of both living and deceased veterans," according to the release.
Going forward, all new patient data will be automatically transferred from the existing VistA platform to the Cerner system, which will then be integrated into the Cerner Millennium EHR platform. The VistA system—developed internally by VA over decades—will be phased out over 10 years, at which point all data will be processed in the Cerner Millennium system.
"For decades, VA and DoD have been struggling to achieve interoperability and seamlessly share patient records between our health systems—placing an unfair burden on our veterans and their families," VA Secretary Robert Wilkie said of the announcement. "No veteran, family member or caregiver should have to carry boxes of paper, medical and service records around. This data migration is the first step to solving that problem for good."
The move to a data center shared by both the VA and Defense departments is key to ensuring the systems are interoperable, one of the central missions for both agencies' EHR efforts.
"This is the foundation of interoperability—the ability for VA, DoD and community providers to access the right data, at the right place, at the right time⁠—ensuring a lifetime of seamless care for veterans, service members and their families," Travis Dalton, president of Cerner Government Services, told Nextgov in a statement. "Not only is migrating four decades worth of patient information a historic accomplishment for VA, but it's also the most comprehensive health data migration ever."