IRS' Plan to Modernize Old Tech Will Cost About $2.5 Billion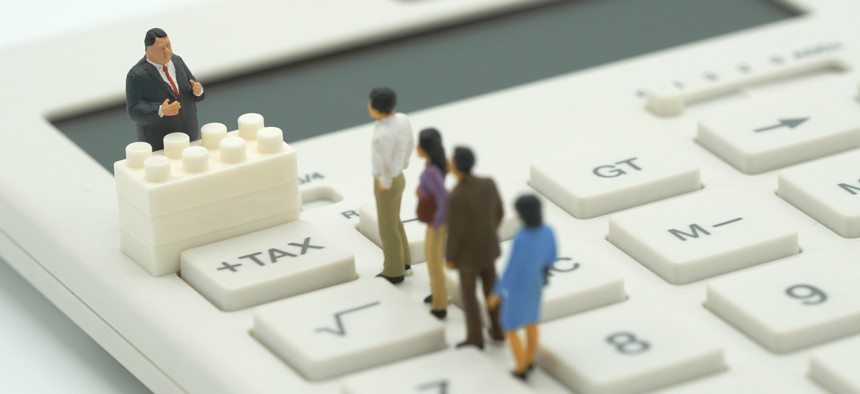 The IRS' reliance on old IT systems—including the 60-plus year-old tax processing system that crashed last Tax Day—is well-known, but the Trump administration's top finance officials are touting a new plan to modernize them.
On Wednesday, IRS Commissioner Charles Rettig briefed Senate lawmakers on the 2019 tax-filing season before pitching the agency's recently developed Integrated Modernization Business Plan, a "six-year roadmap for modernizing IRS systems and taxpayer services."
The plan, Rettig said, would cost between $2.3 and $2.7 billion over the next six years, including $290 million sought in President Trump's fiscal 2020 budget request.
"This investment will position the IRS to greatly improve and expand the services we provide to taxpayers—with new technologies such as customer call back and online notifications—while strengthening our enforcement capabilities," Rettig told the Senate Finance Committee.
Committee Chairman Chuck Grassley, R-Iowa, agreed with the premise that IRS needs to modernize its tech but questioned the modernization plan's proposed price tag. Grassley pointed to years of ugly audits regarding previous IRS modernization efforts that cost a lot but didn't seem to modernize much of anything.
One such system, the Individual Master File, still processes Americans' tax returns though it runs on code developed during President John F. Kennedy's administration in the early 1960s. The system was initially slated to be replaced in 2009 but plans to replace the system slipped to 2022 despite hundreds of millions of dollars spent on the modernization effort.
Meanwhile, Treasury Secretary Steve Mnuchin told House members of a House Appropriations subcommittee Tuesday "it was somewhat embarrassing" the IRS runs on "dated technology." The problem, he said, had been going on "for years and years," and he lobbied lawmakers for sustained multi-year funding for the modernization plan.
The initial $290 million in modernization plan funding would be part of a larger $344 million investment the IRS plans to make this year improving its technology and service delivery and taxpayer experience. Investments would go toward cybersecurity—including protecting against 1.4 billion cyberattacks the agency faces annually—as well as increasing the agency's data analytics capabilities. The agency also plans to make investments to its IT infrastructure that will reduce its reliance on "aged IT hardware" from 44 percent to 39 percent.