DHS Turns to Existing GSA, NIH Contracts to (Mostly) Replace EAGLE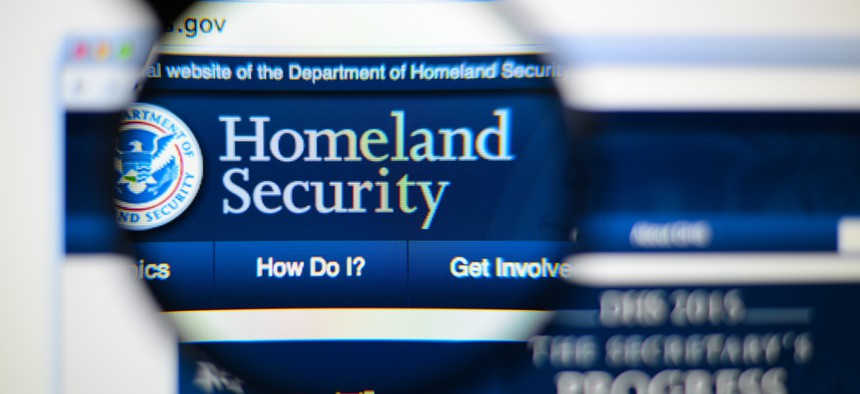 The department will use existing governmentwide acquisition contracts rather than recompete another EAGLE contract vehicle.
As with a number of major IT vehicles this year, the Homeland Security Department is tossing out plans to recompete a central IT services contract and is instead opting to rely on governmentwide acquisition contracts beginning early next year.
Rather than recompete the Enterprise Acquisition Gateway for Leading-Edge Solutions, or EAGLE II, for a third generation, Homeland Security officials announced this week a transition to a broader acquisition strategy they're calling EAGLE Next Gen. The strategy will tap a set of existing contracts to build a suite of IT services offerings for use across the department. Homeland Security officials also expect to compete targeted contracts to supplement niche mission needs.
In a determination made Dec. 17, Chief Procurement Officer Soraya Correa said as of Feb. 4, Homeland Security components will purchase IT services off of six GWACs managed by the General Services Administration and the National Institutes of Health: GSA's Alliant 2 and Alliant 2 Small Business, 8(a) STARS II, VETS 2, and NIH's CIO-SP3 and CIO-SP3 Small Business.
"DHS conducted a thorough and collaborative analysis across the information technology and procurement communities in identifying DHS's IT priorities, evaluating the IT services requirements needed to support those priorities and in establishing an overarching acquisition strategy that enables continued mission success," Correa said in the announcement, adding her appreciation for services provided by vendors under EAGLE II.
Correa said the department will continue to use the EAGLE II contract until it expires in September 2020.
At times when existing vehicles won't meet the department's needs, Homeland Security contracting officials will compete new contracts to supplement those areas.
"As requirements evolve for specialized IT services, the department will develop acquisition strategies tailored specifically to each distinct procurement," a spokesperson for Correa's office told Nextgov. "DHS will continue to maintain timely and open communication with industry throughout the process of implementing the DHS-specific contract vehicles."
Those contracts might be full and open competitions or might rely on GSA Schedules, the spokesperson added.
Homeland Security's decision mirrors that of other agencies that have given up on large, complicated competitions in favor of existing contract vehicles.
In October alone, three agencies shifted the procurement strategy on multibillion contracts from full and open competitions to buying off GSA's IT Schedule 70: the FBI's $5 billion IT Supplies and Support Services, or ITSSS; the Air Force's $5.5 billion replacement for Network-Centric Solutions 2, or NETCETS-2, which will be called Second Generation Information Technology, or 2GIT; and the Pentagon's $8 billion Defense Enterprise Office Solutions, or DEOS, contract.
Homeland Security's move aligns with the administration's call to use existing contract vehicles whenever possible, as well as the department's goal to "re-conceptualize its IT delivery model."
"We are thinking about the business of IT differently for DHS," said Deputy Chief Information Officer Steve Rice. "Instead of thinking about 'data centers' and 'cloud,' we are thinking about 'compute and storage.' We are thinking about how IT can better enable headquarters and the component to execute the mission. EAGLE Next Gen will take us in this direction."