Pentagon to Connect Experimental Background Check App To Other Systems By Year's End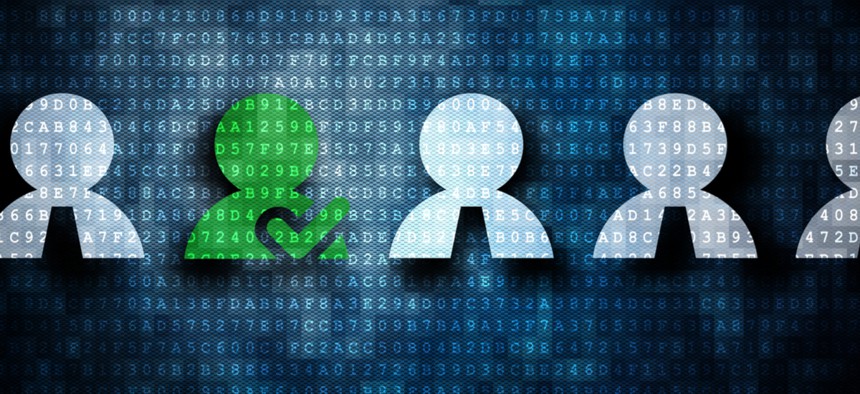 The Defense Department is testing its nascent app on 1,000 security clearance applicants ahead of an October deadline to take over all investigations work.
The Defense Information Systems Agency plans before the end of the year to release the next iteration of eApp, the background investigation app set to replace the Electronic Questionnaire Investigation Processing, or e-QIP, app.
After the breach of Office of Personnel Management networks in 2015, with confidence low that a civilian agency could protect the highly sensitive information unearthed in the security clearances process, Congress instructed the Defense Department to build a secure IT system capable of processing background investigations for the entire government.
The system, called the National Background Investigations Service, or NBIS, is a multiphase process that includes building the secure infrastructure to house background investigations work—including a slowly shrinking 600,000-case backlog—and the front-facing apps like eApp to enable that work.
DISA engineers released NBIS 1.0 in October with the launch of eApp, a web portal that allows requesters and the subjects of clearance investigations to submit requests and information. Before the end of December, the NBIS team plans to release version 1.5, which will connect eApp to other established investigations tools.
"DISA plans to deliver capabilities incrementally, and to gradually expand the early adopter group size," NBIS program manager Heidi Cotter said in an agency release, noting the agile development approach. "We'll be releasing new capabilities approximately every three months."
The system is currently being used to process security clearances for about 1,000 people.
After a congressional mandate for the Pentagon to take over management of its own security clearance work, the administration signaled its intent to move all investigations work—currently done by the National Background Investigations Bureau, or NBIB—under the Defense Department.
Defense and NBIB officials are working to make that move happen by the end of September, though they are still waiting on an executive order from the president to make it official.
"We look forward to delivering a comprehensive capability that will modernize the entire background investigation system that can support not only the DOD but also all other federal agencies," Cotter said.