Oracle Files Supplemental Protest Against Pentagon's JEDI Cloud Contract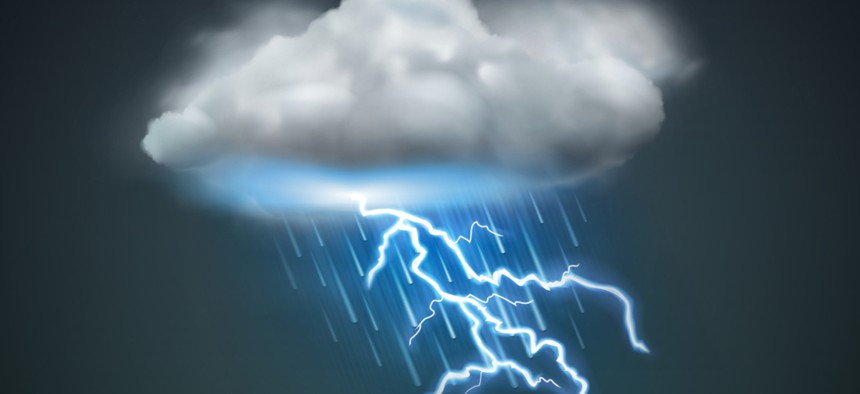 Oracle is adding to its legal argument against the Defense Department's decision to award the $10 billion Joint Enterprise Defense Infrastructure cloud contract to a single vendor.
Oracle, which filed a pre-award bid protest on Aug. 6 with the Government Accountability Office two weeks after the Defense Department began accepting bids for JEDI, filed a supplemental protest against the Defense Department on Aug. 23.
The supplemental protest came on the same day the Defense Department amended its JEDI contract, providing answers to more than 200 questions from industry and giving companies until Aug. 28 to submit further questions about the amended procurement.
It is unclear on what grounds Oracle made its supplemental protest, but it is common for both parties involved in a bid protest to exchange documents and information through attorneys during the first 30 days of a protest.
Craig Holman, an attorney representing Oracle in the JEDI protest, did not respond to questions from Nextgov.
The protested agency must file its report on the bid protest within 30 days of the initial filing. The company protesting then has 10 days to file additional comments on the agency's report. According to federal statute, GAO must render a decision about the bid protest, as well as all supplemental protests that occur during that protest process, within 100 days of the first protest.
In this case, GAO must issue its decision by Nov. 14, which is two months after the Sept. 17 due date for industry bids on JEDI. The Pentagon made clear in its amended JEDI procurement that the department "is proceeding with the procurement" despite the protest. An Oracle victory in the protest, however, could force the Pentagon to revisit its decision to issue the contract to one cloud provider.
Industry titans have jockeyed in public and behind the scenes for position in JEDI, which will put a single cloud service provider in charge of hosting and distributing mission-critical workloads and classified military secrets to warfighters around the globe.