White House Unveils Latest Plan to Fix Government Technology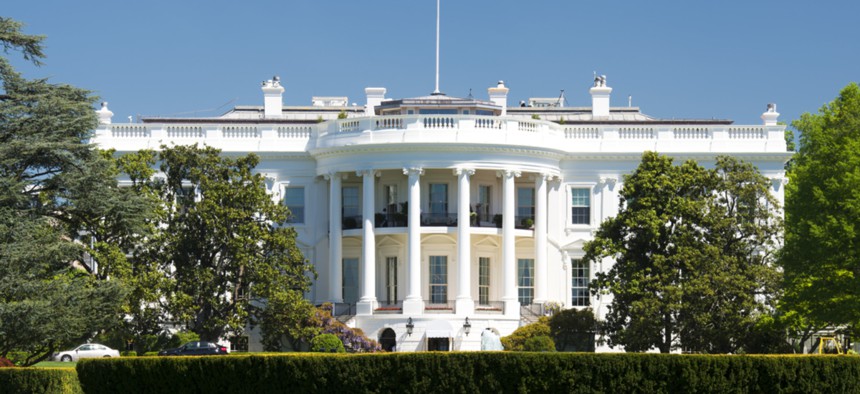 The first center of excellence will be a partnership between the Agriculture Department, White House, General Services Administration and industry.
The White House today announced its first IT modernization center of excellence that will combine top federal talent with industry partners to bring the government's old, outdated systems to the modern day.
The Agriculture Department will serve as the test-bed with the goal of creating "the most effective, efficient, customer-focused department in all the federal government," Stephen Censky, the department's deputy secretary, said Thursday.
"Our ultimate goal is to enable the department to transition into a customer-focused organization," said Censky, speaking at an industry day event held on White House grounds. "The opportunity for IT to add value across the USDA is significant."
The IT Modernization Center of Excellence builds off of an ambitious tech modernization plan released earlier this week. The center of excellence "will manage centralized, function-specific talent, solutions and acquisition vehicles," according to Joanne Collins Smee, who heads the Technology Transformation Service within the General Services Administration. GSA will house the center of excellence, which will "will provide technical expertise" for two distinct phases of Agriculture's IT modernization, she said.
Phase one will be developing a strategy and planning process, which could take approximately six months, and the second phase will be "implementation support," when Agriculture goes out to buy the technology and services it decides it needs. IT modernization needs will revolve around cloud adoption, IT infrastructure modernization, improving citizen experience, a modernized contact center and enabling service delivery analytics across its data.
The first step will be standing up the center of excellence team. It will include representation from GSA and the White House Office of American Innovation, as well as a cadre of employees within USDA and members of industry.
"We're looking to get your most talented men and women that can work together as one unified team that can improve the experience of our citizens," Smee said.
Al Munoz, a contracting officer for GSA's Federal Acquisition Service, said GSA will issue its first center of excellence solicitation the week of Dec. 18, asking industry for quotations and personnel they could bring to the center of excellence team. Responses will be due Jan. 8, and Munoz said GSA intends to make awards by the end of January for the center of excellence's first phase. Second phase awards could come by July but will depend on how the concept evolves.
The government will be "very conscious of conflicts of interest" and those vendors that participate in the strategic phase are "extraordinarily likely" to be excluded from participating in the implementation phase, Munoz said. In other words, the companies that help develop the strategy for USDA to modernize can't supply the technology USDA goes on to implement.
The Alliant governmentwide contracting vehicle will be the preferred procurement solution—with any IT solutions paid for through the USDA's IT budget—though Munoz didn't rule out other acquisition possibilities. Vendors will be allowed to team up in their offerings.
After the implementation phase, Munoz said centers of excellence won't abruptly disband but rather "stick around" to ensure implementation plans are carried out properly. Best practices and strategies that work will be shared across government, said Chris Liddell, assistant to the president and director of strategic initiatives, and the center of excellence concept "will be available for all agencies" after USDA's initial pilot.  
The center of excellence concept stems from a year-long effort the Trump administration undertook to modernize government, led by President Donald Trump's son-in-law, Jared Kushner. The Kushner-led Office of American Innovation played a behind-the-scenes role in crafting the Modernizing Government Technology Act—which Trump signed into law this week—and worked the Veterans Affairs Secretary David Shulkin in addressing its electronic health records challenges.
However, this is the office's largest public-facing effort to date.
"We have engaged with the private sector and have started executing a plan that will bring much-needed progress in the years to come," Kushner said Thursday. "Many of our agency's most important IT systems are decades old and would not be acceptable to a private-sector company. These legacy systems cost more to operate and are falling short of meeting the current needs of our citizens. We are working hard to change that.
"This is a long-term project, but one that if handled correctly will have a transformative impact on the way the U.S. government operates," Kushner added.