NTIA Announces Request for Comment on Intersection of Data and Civil Rights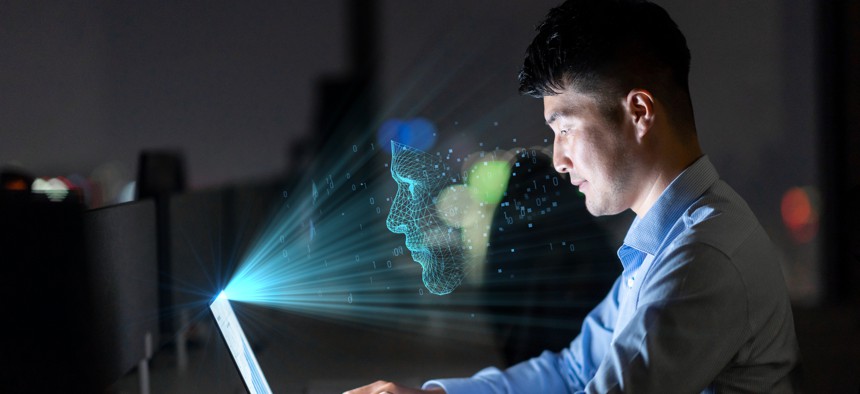 The head of the National Telecommunications and Information Administration said the agency's inquiry "will help us analyze the outsized consequences that data practices can have on marginalized communities."
The head of the National Telecommunications and Information Administration announced on Wednesday that the agency is planning to take a closer look at the civil rights implications of companies' data practices, as part of the Biden administration's continuing focus on data privacy protections. 
During an event hosted by the Georgetown Law Institute for Technology Law and Policy, Alan Davidson—the assistant secretary of Commerce for Communications and Information and the NTIA administrator—said that the agency was announcing a request for comment "on how we can increase our vigilance at the intersection of privacy and civil rights."
"Our inquiry will help us analyze the outsized consequences that data practices can have on marginalized communities, and make specific recommendations on solutions," Davidson said. "We know that addressing the disproportionate harms borne by these communities will take more than just privacy reforms. But increased protections are an important step toward that goal."
In a press release issued after Davidson's remarks, NTIA said it is seeking comments "as it prepares a report analyzing whether and how commercial data practices can negatively affect marginalized or underserved communities, as well as how existing civil rights and privacy laws can be used to address privacy harms."
NTIA said the ensuing report "will point to how current resources can be better deployed—and provide a guide for new privacy proposals."
The announcement of NTIA's request for comment comes as the White House continues to highlight the need for enacting federal data privacy protections as part of a broader effort to reign in the perceived abuses of large technology companies. In an opinion piece published in the Wall Street Journal on Jan. 11, President Joe Biden called, in part, for "serious federal protections for Americans' privacy."
"That means clear limits on how companies can collect, use and share highly personal data—your internet history, your personal communications, your location, and your health, genetic and biometric data," Biden wrote. 
In echoing Biden's call for a national privacy standard, Davidson said the need for a federal framework "is especially acute when we consider the impact on disadvantaged groups." 
"We know there are few areas where the consequences of these practices are more starkly felt than in violations of the privacy and security of marginalized communities," he added, citing, in part, the inability for facial recognition tools to accurately identify people of color and the ways in which mobile applications can collect and store sensitive information related to users' sexual orientation or religion. 
Efforts to pass a national privacy framework have stalled in Congress the past few years, leaving some states to take the lead in enacting their own data privacy protections. Although federal lawmakers made significant progress on privacy legislation during the last Congress, they were still unable to advance major measures to Biden's desk. 
Davidson said that, if anything, last year's progress on bipartisan data privacy legislation shows that lawmakers should continue to focus on passing a comprehensive privacy law during the 118th Congress. 
"We came close last year, perhaps the closest we've ever come to passing legislation in Congress, and we fell short," Davidson said. "And I know that was disappointing to a lot of people working in this space. And some people might say, 'you know, maybe the time has passed, and we should leave it to the states to do this hard work.' But I would just say, I don't think that we can give up."