White House Unveils Joint Committee to Invigorate U.S. Research Communities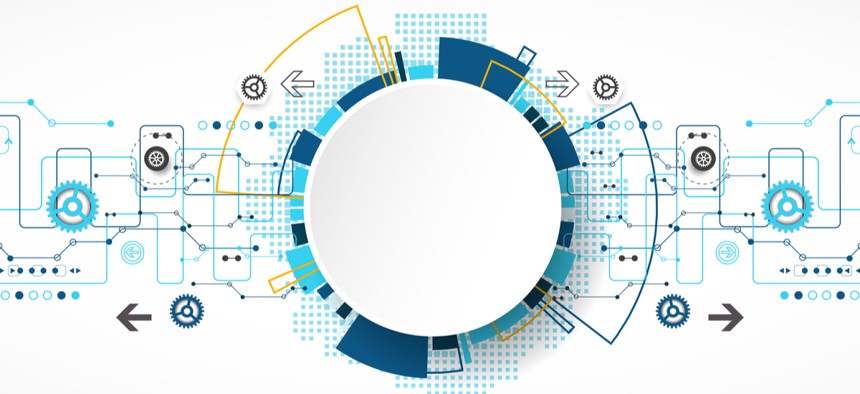 Co-chairs from across federal agencies will work together on policy-making insights.
The White House launched a new joint committee Monday to boost support for research communities across the United States.
The joint committee will be spearheaded by both the National Science and Technology Council's committees on Science and Science and Technology Enterprise, according to a statement from the Office of Science and Technology Policy.
It will ultimately work to improve the "safety, integrity and productivity" of research settings.
"Our Nation's continued global leadership in science and technology depends upon attracting, empowering, and retaining our best and brightest talent," OSTP Director Kelvin Droegemeier said in the statement. "It's critical we remove any obstacles in the way of the scientists, engineers, and inventors of today and tomorrow, achieving their full potential."
The joint committee will elevate and examine various challenges including administrative burdens on federally-funded research, protecting American research assets, rigor and integrity in research and the existence of safe, inclusive and equitable research settings.
Members and co-chairs come from agencies across the public sector including the National Institutes of Health, National Science Foundation and Energy Department. They will engage both academia and the science and technology community to gain insight for policymaking and will also convene cross-agency efforts.
An OSTP representative told Nextgov the joint committee will not focus on one specific area of research such as supercomputing or drug testing, but will instead spotlight challenges facing America's research enterprise as a whole, spanning across government, academia, and private sector researchers.
"It's looking at the impediments to researchers across disciplines driving new discoveries and innovations and what can we do to address those impediments so our enterprise is performing its best," they said.