DHS Startup Accelerator Awards Its First Final-Phase Contract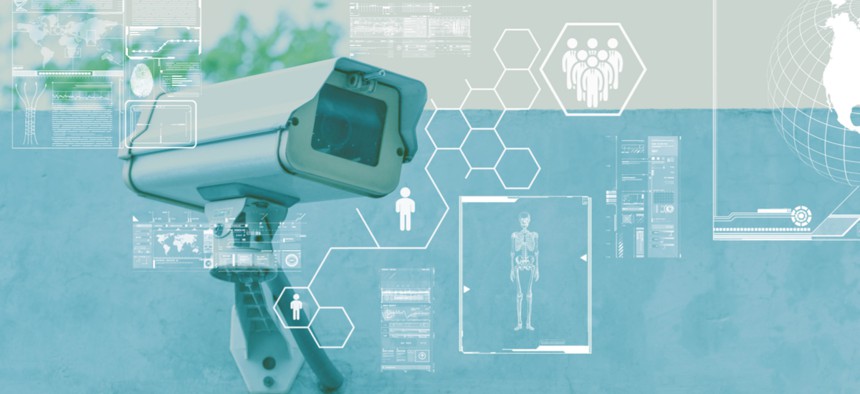 The department's Silicon Valley Innovation Program is funding a system to protect video surveillance systems.
A company looking to secure video feeds on the internet of things just became the first group to enter the final stage of the Homeland Security Department's startup accelerator program.
Homeland Security on Monday announced a $200,000 contract to Ionic Security Inc. to complete the fourth phase of the Silicon Valley Innovation Program, a startup outreach initiative housed in the agency's Science and Technology Directorate.
The Atlanta-based company, which joined SVIP in July 2016, developed a data transfer plug-in that protects video surveillance systems from outside attacks without requiring customers to install any new hardware or encryption tools. The system solves many of the identity authentication and detection issues Homeland Security faces with internet-connected video devices.
Having completed the proof of concept, prototyping and pilot phases, Ionic must now assess its product in a variety of scenarios and prepare it for the commercial market. The final round of testing began on April 11 and is scheduled to last three to six months.
By the end of the program, the system should be ready for public- and private-sector use.
"SVIP functions to create the opportunities for innovation and development that Ionic has successfully navigated," said Melissa Ho, the managing director of SVIP, in a statement. "We look forward to the ways this technology could provide enhanced options for critical infrastructure security."
The award comes as agencies struggle to recruit startups to solve some of their most pressing technical challenges. Notoriously lengthy project timelines and convoluted purchasing processes make many budding companies wary of working with government, but initiatives like SVIP aim to clear those bureaucratic obstacles and bring more innovative technologies into the fold.