Video: How to Control a Robot with the Flick of a Wrist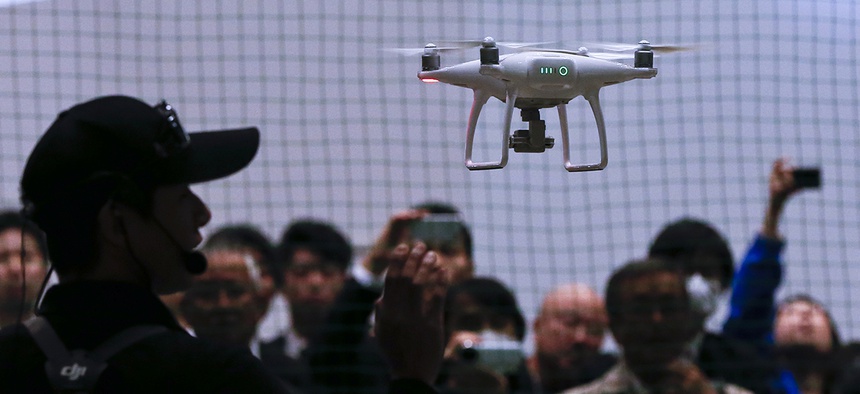 Imagine being able to fly a drone without having to learn how to use a complex remote control or download an app. It would follow you with just a wave of your hand, as if you were a Jedi, trained in the ways of the Force.
Startup Metron Force is working on this concept, using the mFORCE Smart Wristband, which is reminiscent of a Fitbit. The band syncs with a special chip on the drone you want to control. Then, algorithms translate the motion of your arm, hand and wrist into commands.
The technology also works with small ground-based robots and users can switch between different robots and drones with two quick taps on the band.
The technology is currently only a prototype, but users could see kits hitting shelves soon.
To see these wrist controlled robots in action, check out the video below from CNET: