Author Archive
Caitlin Fairchild
Web Producer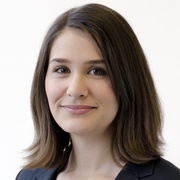 Caitlin Fairchild joined Government Executive in summer 2011 as an editorial fellow, after graduating from the College of William & Mary, where she spent four years writing for the student newspaper, The Flat Hat. In March 2012, she was hired full time as a web producer. She has completed internships at Washingtonian Magazine and at the public affairs office of Nellis Air Force Base in Las Vegas.
Emerging Tech
It's a change that may spark privacy concerns for some users.
Cybersecurity
The company wants to catch fake websites before they make off with your personal information.
Cybersecurity
The company will accept reports discovered from passive viewing only.
Data
The tech giant originally left China eight years ago due to censorship concerns.
Cybersecurity
CEO Mark Zuckerberg wrote a lengthy blog post making some lofty promises.
Data
Arizona has its eye on the tech giant and could be imposing fines.
Data
The company will also build a digital forensics training program.
Emerging Tech
Keep your liquids in your luggage with this new scanner.
Cybersecurity
It's time to stop committing one of the deadliest security sins.
Cybersecurity
The tech giant is taking action against this common scheme.
Data
There are some risks.
Data
Onavo Protect can't protect you from Facebook.