5 Foreign Nationals Tried to Ship U.S. Military Tech to Iran, Per Justice Indictments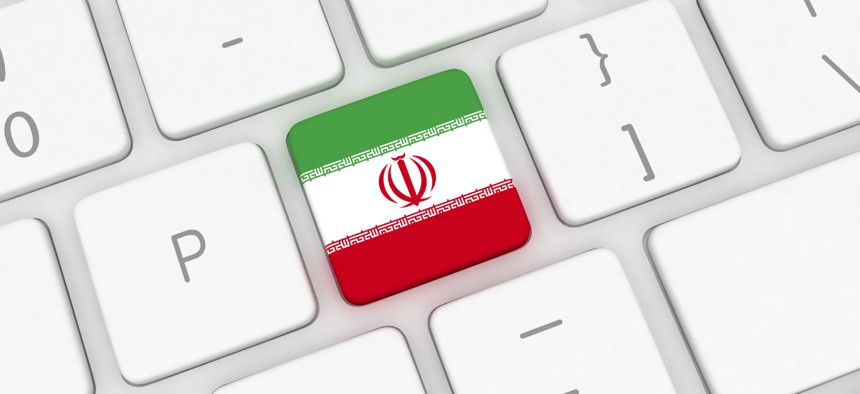 The Departments of Justice and Treasury have taken coordinated actions against several foreign nationals for conspiracy to export sensitive military technology.
Multiple defendants have been indicted by a federal court in Washington, D.C. for allegedly planning to export U.S. technology to Iran from 2005 to 2013.
Announced by the Justice Department on Wednesday, five defendants in two separate cases have been charged with alleged violations to the Arms Export Control Act, primarily conspiring to obtain and export U.S. military technology, including sensitive items like high speed cameras outfitted with nuclear testing capabilities, through companies based in both Iran and the United Arab Emirates.
"The defendants' efforts to unlawfully export advanced U.S. technology that could benefit the Iranian regime's military and weapons of mass destruction research pose a threat to all Americans," said Assistant Attorney General Matthew Olsen of the Justice Department's National Security Division. "The Justice Department will steadfastly pursue and bring to justice anyone who violates U.S. export laws and harm our nation's security."
The defendants named in the lawsuits are Amanallah Paidar, of Iran; Murat Bükey, of Turkey; Agshar Mahmoudi, of Iran; Bahram Mahmoudi Mahmoud Alilou, of Iran; and Shahin Golshani, of the UAE.
Separately, Paidar and Bükey were charged with illegally shipping military-grade technology that can test the power of fuel cells and attempts to export a bio-detection system that can function in weapons of mass destruction research and use.
Bükey pleaded guilty following extradition to the U.S. from Spain in 2022, and received a 28-month prison sentence.
The remaining defendants are fugitives at large. 
"With the help of our U.S. agency and international partners, the FBI thwarted an attempt to export advanced, American controlled, technological systems and goods," Assistant Director Alan E. Kohler Jr. of the FBI Counterintelligence Division said in Justice's press release. "The FBI will not stand idly while hostile countries attempt to evade our laws and circumvent U.S. sanctions and we will work tirelessly to stop such activity."
The Department of Treasury's Office of Foreign Assets Control issued a companion statement further sanctioning three of the defendants and four corporate entities in line with Justice's indictments. 
"The United States will continue to expose foreign procurement networks in any jurisdiction that supports Iran's military industrial complex," said Under Secretary of the Treasury for Terrorism and Financial Intelligence Brian Nelson.