Senator Questions TikTok, FBI and DHS Over Spread of Extremist Content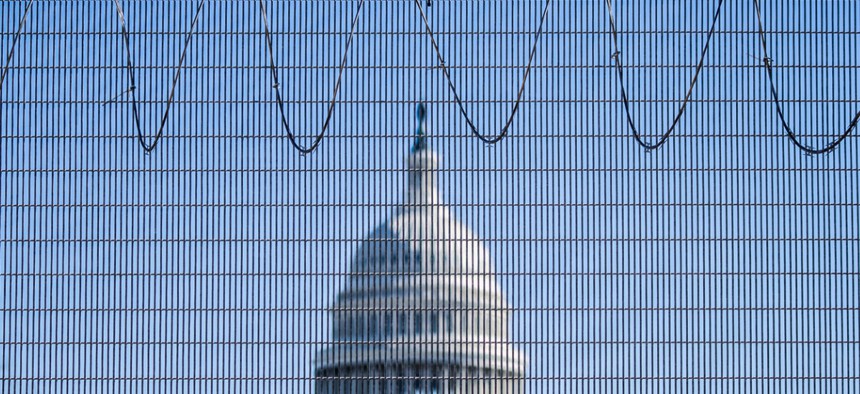 The requests are part of ongoing investigations into the Jan. 6 attack on the U.S. Capitol.
The chair of the Senate Homeland Security and Government Affairs Committee Tuesday issued several requests for information in a letter to TikTok regarding the spread of extreme content on its platform.
Sen. Gary Peters, D-Mich., citing reports that domestic extremists used TikTok "to recruit, organize and communicate" in the lead-up to the Jan. 6 attack on the U.S. Capitol—and has been used to spread white supremacist and other extremist content—asked the company to provide detailed guidelines regarding how the company moderates content.
In a letter, Peters makes eight requests for information, including "TikTok's guidelines and parameters for determining how content violates TikTok's policies prohibiting content that promotes violence and extremism,"  including how TikTok's artificial intelligence moderation software finds such content.
"As a private company, TikTok generally has the right to decide, through policies and user guidelines, what is and what is not allowed on its platform. Using that right, TikTok has established policies that prohibit content that promotes violence and extremism," Peters said. "However, in the aftermath of recent domestic extremism events, questions remain about the effectiveness of these policies and TikTok's willingness and ability to enforce them."
Peters issued similar requests Tuesday to the FBI and Department of Homeland Security, seeking more information on "policies, procedures, guidance, and strategies for countering domestic terrorism and domestic extremist threats on social media and online platforms." Peters also seeks specifics regarding how the law enforcement agencies coordinate with social media companies and online platforms "with efforts to detect and prevent domestic terrorism and domestic extremist threats."
Responses by the FBI, DHS and TikTok are due Oct. 27.