Biden Names Federal CIO to Lead Governmentwide Modernization Efforts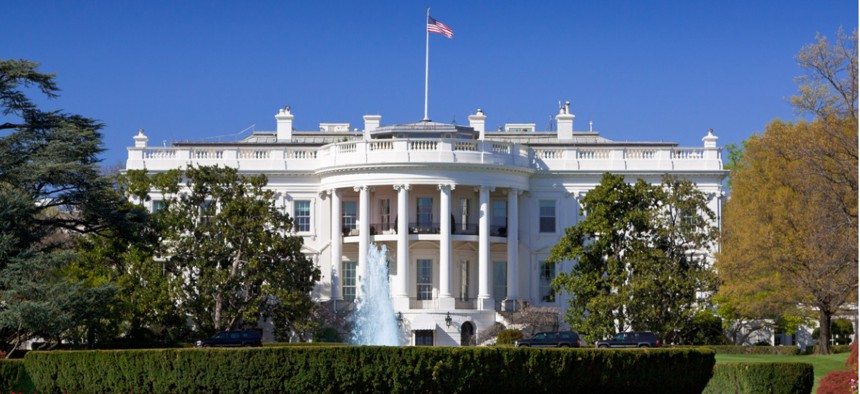 A familiar face from the U.S. Digital Service and Office of Personnel Management will serve as the next federal chief information officer.
The Biden administration announced the president's pick for top IT leader for the federal government: the federal chief information officer.
Clare Martorana—already a member of the government CIO community—will serve as Biden's first federal CIO and the sixth person to hold that title since it was coined during the Obama era as a more descriptive moniker for the administrator of the Office of E-Government and Information Technology.
Fast Company broke the news Tuesday.
Martorana started her career in public service in 2016 at the U.S. Digital Service, where she worked with the Veterans Affairs Department as the Vets.gov team and product lead. From there, she transitioned from a term appointee to a career role as CIO of the Office of Personnel Management in February 2019.
OPM Principal Deputy CIO Guy Cavallo will serve as acting CIO until a permanent replacement is named, an OPM spokesperson told Nextgov.
"Clare is an exceptionally well-qualified leader who has already improved countless lives through innovative technologies and human-centered design," an Office of Management and Budget spokesperson told Nextgov. "Together with Deputy U.S. CIO Maria Roat, a dedicated and talented career civil servant, Clare will lead an ambitious governmentwide effort to modernize and strengthen federal information technology systems in order to bolster cyber defenses, drive value in IT investments, and better deliver government services for all Americans at a time when they expect and need them the most."
While Martorana wasn't among the first appointments of the Biden administration, her appointment came much sooner than other federal CIOs. Suzette Kent, who served as federal CIO through most of the Trump administration, wasn't appointed until Jan. 29, 2018, more than a year into the administration. Vivek Kundra, President Obama's first federal CIO—the first person to use that title—was also appointed in the first March of the administration.
"I heartily congratulate Clare," Kent told Nextgov. "Her experiences in private sector, USDS, an agency CIO and member of the CIO Council give her a broad spectrum of experiences to draw on as she takes on this important role."
Editor's Note: This story has been updated with additional information on the acting OPM CIO.