DOD's New Data Strategy 'Critical to Our National Security,' DDS Chief Says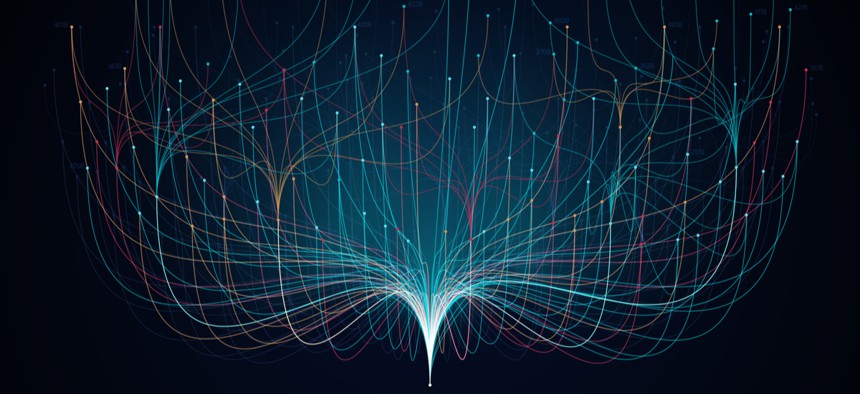 Brett Goldstein, director of the Defense Digital Service, talked about how to make innovative projects reusable and sustainable for broad use across the Pentagon.  
The Defense Department must get the implementation of its new enterprisewide data strategy  right in order to protect national security, the head of the Defense Digital Service emphasized Wednesday. 
DDS Director Brett Goldstein said he collaborated closely with DOD's chief data officer, David Spirk, on developing its core concepts, though he didn't specify what DDS is doing to support the new strategy. Goldstein spoke broadly about his work at DDS on a webinar with the Center for New American Security. 
"Spirk and I spent a lot of time talking about making sure system[s] can talk to each other, ensuring open standards, how do we think about ontologies, and pieces like that," Goldstein said. "So this is a close partnership, because we are all aligned."
Goldstein said getting it right doesn't mean building another unwieldy compliance machine. Instead, he views success as building out the infrastructure that will undergird tangible outcomes. 
"We need to get that right because that's critical to our national security," Goldstein said. 
DOD released the 11-page strategy document—it's first enterprisewide data strategy—Oct. 8. The end goal of the strategy is to transform the Pentagon into a data-centric organization, and it's a key component of the Pentagon's digital modernization plan. 
Along with a broad vision statement, the strategy names eight guiding principles, four essential capabilities and seven goals to paint an overall picture of what data management will ideally look like at DOD. 
When asked how to get military units better organized around data, Goldstein added that he supports the idea of creating common frameworks. At DDS, Goldstein is focused on making the leap from innovation to real sustainability, and that could mean encouraging increased—but not total—homogeneity across DOD components. 
"We should have shared tooling. We should have some shared frameworks. We should have some shared languages," Goldstein said. "And then we can cross pollinate while allowing us to get out of businesses and management of some foundational platforms."
Several times during the webinar, Goldstein referenced the Air Force's Platform One initiative as a golden example of a project that's making the leap from its smaller innovation hub to a more sustainable tool capable for use at scale. Goldstein said Platform One is a project giving him "hope."  
Platform One is DOD's enterprise DevSecOps initiative, and it creates a secure environment of hardened containers for software development. The cloud native program uses an open-source system called Kubernetes to orchestrate these containers. 
Goldstein added the various innovation units across DOD including entities like DDS, Kessel Run and the Joint Artificial Intelligence Center should coalesce around innovative projects to pick winners and develop them rather than create competing products. 
"Say Kessel Run creates a great set of code. We need to then start to amplify that, not necessarily be competitive with it." Goldstein said. "But hammer it, harden it, extend it and go from there."