Watchdog: VA Needs To Include More Specialists in Electronic Health Record Decisions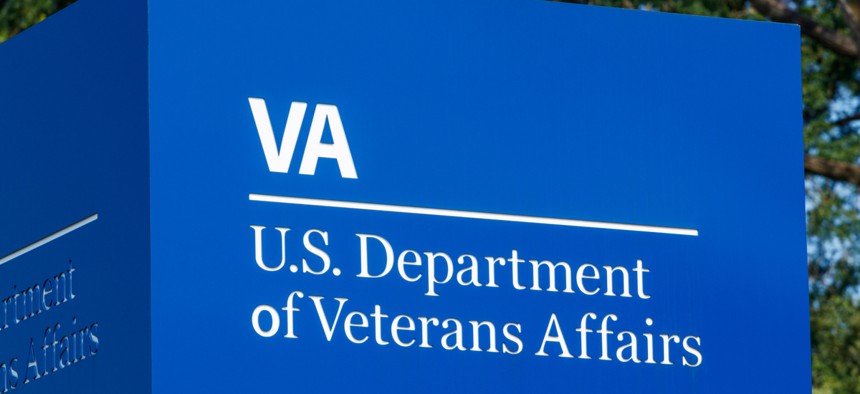 A new audit found Veterans Affairs' EHR Councils were set up well and are doing good work, but need better outreach and communication to reach key stakeholders.
While the Veterans Affairs Department's rollout of a new electronic health record system has been waylaid by a number of issues—insufficient infrastructure, piecemeal training and a pandemic—the process for figuring out how to configure the new system has gone well, according to a report from the Government Accountability Office. However, key stakeholders have been underrepresented on the councils managing that process, according to auditors.
Integrating a new EHR platform with an existing health care system is one of the most difficult deployments in software development. Of the many challenges, two stand out: getting medical staff trained and comfortable on the new system and ensuring legacy data and apps are successfully integrated.
While the VA inspector general released reports on the agency's training procedures and other infrastructure issues, GAO issued a new report analyzing configuration efforts and the 18 EHR councils established to manage that work.
According to the audit, VA's councils—and the national and local workshops they held—have made good progress and are generally well set up. However, not all relevant stakeholders were accounted for, something GAO would like to see remedied.
"To configure the EHR system, which VA planned to implement initially at the Mann-Grandstaff VA Medical Center, in Spokane, Washington, in July 2020, and at the Puget Sound Health Care System in the fall of 2020, VA established 18 EHR councils comprising VA clinicians, staff, and other experts in various clinical areas and held eight national workshops between November 2018 and October 2019," the report states. "At these workshops, the councils decided how to design the functionality of the EHR software to help clinicians and other staff deliver care and complete tasks such as administering medication."
Each of the 18 councils focused on a different area of care, with widely different scopes.
"For example, the Ambulatory Council, charged with focusing on primary care decisions, had over 200 EHR system configuration decisions to make, while the Behavioral Health Council had about 100," according to the report.
GAO officials found the councils were "generally effective," followed "applicable federal internal control standards," and included "stakeholders from various geographic regions."
However, when it came to broader outreach through the national and local workshops, these council did not always include key experts in specialty fields, such as pulmonologists and gastroenterologists.
"EHRM program officials, including the Chief Medical Officer and Ambulatory Council chairs, said they had not included certain specialists and scheduled workshops on specialty areas, such as pulmonology and gastroenterology as they decided to focus first on more foundational decisions, such as those for primary care," the report states.
But in September and October, councilmembers from Mann-Grandstaff and Puget Sound "raised concerns that the councils did not include adequate representation from specialty areas at national workshop meetings."
Auditors were able to trace this problem to a communications issue: The councils were not giving enough detail in meeting notices to encourage participation from relevant experts, causing key stakeholders to miss out on important conversations.
"According to clinicians from the two initial medical facilities for implementation, VA did not always effectively communicate information to stakeholders, including medical facility clinicians and staff to ensure relevant representation at local workshop meetings," auditors wrote. "By ensuring that all relevant stakeholders are included, VA will increase the likelihood that it is obtaining input from a wide range of clinicians and staff who will use the EHR system and will increase the likelihood that when it is implemented, the EHR system will effectively support the delivery of care at VA medical centers."
Overall, GAO had a single recommendation for VA: "That the secretary of VA direct the EHRM executive director to clarify terminology and include adequate detail in descriptions of local workshop sessions to facilitate the participation of all relevant stakeholders including medical facility clinicians and staff."
VA officials concurred with the recommendation and detailed its plans to remedy the issues.
"Specifically, VA noted that it planned and designed its workshops to enable collaboration between clinical and administrative experts and end users so that the EHR system is designed, validated, and configured to promote interoperability and quality care for veterans," and that the agency will rework "local workshop agendas and descriptions to facilitate VA subject matter expert identification and participation," the report states.
"This report underscores what my subcommittee has been saying all along—engagement at the local level is key to the success of the EHRM project," Rep. Susie Lee, D-Nev., chair of the House Veterans' Affairs Subcommittee on Technology Modernization, said in a statement. "In my subcommittee hearings, we heard time and again about an overall lack of transparency, along with a lack of communication between local facility staff on the ground and VA leadership. Those shortfalls cannot exist for this system to work and for our veterans to receive the care they deserve."