Survey: Nearly Half of U.S. Employees Feeling Burnt Out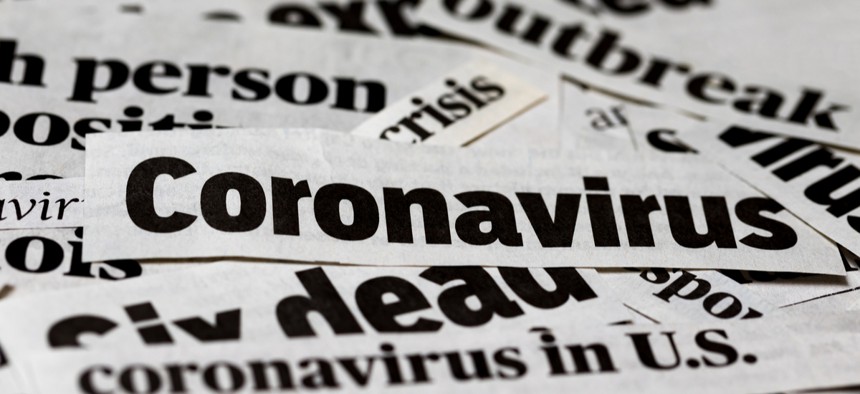 Though many Americans have lost their jobs, one in four remaining employees said COVID-19 has added stress to their lives.
In the past three weeks alone, 16 million Americans have lost their jobs due to the coronavirus pandemic, and the viral outbreak has significantly upped the stress levels nearly half of the remaining U.S. workforce.
According to a nationwide survey released Tuesday, 45% percent of U.S. employees report feeling "burnt out," with one in four placing blame squarely on the virus. The virus also contributed to the other top causes of burnout reported by employees: workload (45%), juggling professional and personal lives (35%), and lack of communication with employers (32%).
More than one-third of the employees surveyed said complications from the pandemic, such as remote working, were exacerbated by employer organizations refusing to take action to mitigate burnout. Only 18% said employers were working "to make workloads to manageable."
"Employee burnout was a problem before the coronavirus global pandemic, and now the risks of burnout are painfully acute during this crisis," says Melissa Jezior, president and chief executive officer of Eagle Hill Consulting, which sponsored the survey. The survey was conducted online from April 8-10 on a random sample of 1,001 employees from the public and private sectors.
Jezior said "the costs of burnout are high"—including low productivity, mistakes and high turnover—and added that employers would be wise to address challenges posed by COVID-19 head-on.
"The mistake many leaders make is treating burnout as a personnel issue when it's really an organizational issue," Jezior said. "It's incumbent on employers to create an organizational culture that supports employees during times of crisis and avoids burnout when we're not facing an emergency."
At the federal level, employees and contractors must parse through a mix of guidance from the Trump administration and their agencies. For employees, the Office of Management and Budget directed agencies to maximize telework options and lean on technology when applicable. For contractors, OMB told agencies to offer flexibility in telework arrangements and performance due dates, though defense and intelligence agencies had to address some nuanced issues for the national security workforce  However, some agencies, like the IRS—with almost half its workforce at home with pay but unable to work—have struggled to adapt to today's disrupted working conditions. 
Help us understand the situation better. Are you a federal employee or contractor with information about how your agency is handling the coronavirus? Email us at newstips@nextgov.com.