The Security Clearance Process Is About to Get Its Biggest Overhaul in 50 Years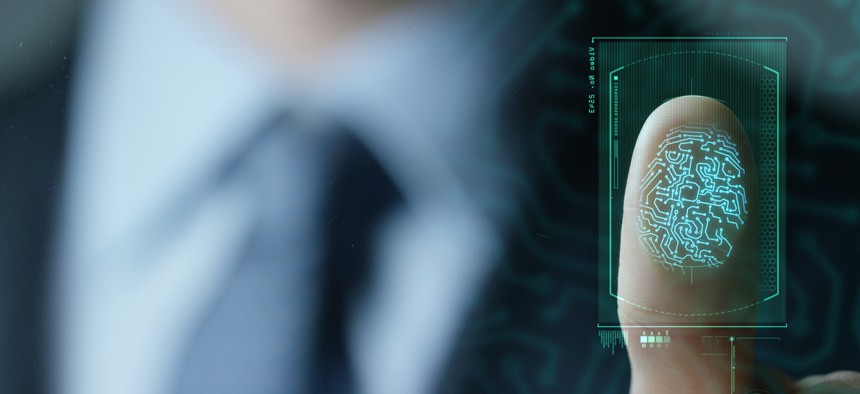 Intelligence and human capital officials are about to make the rounds to show off Trusted Workforce 2.0, a framework to completely change how the government makes security clearance determinations.
The federal intelligence and human resources communities are preparing a coming out party for the first major update to the security clearance process in some 50 years.
For the last year, the Suitability and Security Clearance Performance Accountability Council has been working on the Trusted Workforce 2.0 framework, the start of a wide-ranging effort to overhaul how background investigations are conducted. Representatives from the intelligence community, Defense Department, Office of Personnel Management, and Office of Management and Budget are leading PAC's efforts.
Over the next two weeks, the team plans to debut the finalized framework to the White House and Congress and offered a group of reporters a first look at what's to come.
This is the first time ever that the legislative and executive branches are on the same page with regard to clearance reform, according to Bill Evanina, director of the National Counterintelligence and Security Center, who is leading the framework effort along with OPM Deputy Director Michael Rigas.
The two agencies, along with members of the Defense Department, have been working to reduce the crushing backlog of security investigations, which topped 725,000 in early 2018. That backlog has since been reduced to 551,000 as of Monday. But that number is 100 percent above what security professionals consider to be the baseline "steady state" of 220,000 to 250,000 investigations in process at any given time.
Key to continuing to decrease the backlog and get the average clearance timeline down below 80 days is a major process overhaul, Evanina and Rigas said.
"We realized this is a really big elephant, so we have to take some small bites," beginning with reducing the backlog, Evanina said.
From there, beginning mid-summer, they began to look at the "blue sky perspective," as Evanina put it: the high-level view of structural, procedural changes that needed to take place.
Discussions focused on removing "friction" from the process, said Matt Eanes, director of the PAC program management office, whether by removing the need to vet minor things or allowing investigators to use digital methods.
"We've removed the friction out of these systems by purpose-building them" to suit the communities they serve, whether federal agencies or industry, Eanes said.
For instance, prior to the new framework and guidelines, adjudicators would have to physically travel to interview people on every topic covered by the clearance investigation. Under the new guidance, investigators have the option to use secure video conferencing or other means to speed the process.
"In our toolbelt, we've got a hammer, a thing that looks like a hammer and another hammer, which is good when you have a lot of nails," Eanes said, noting they still have a lot of nails. But sometimes "what you really need is a screwdriver." In those instances, the framework opens the "spectrum of investigative methods" to allow for new tools and procedures.
"We're looking for efficiencies of practice," Evanina said, including changing methodologies to place "more focus on issues that have been found to need focus."
These changes have already reduced the field-work hours by 52 percent, according to Eanes.
"It's about managing your lift, not just the total number of cases," he said.
PAC is also looking to simplify the criteria on which potential clearance holders are judged. Currently, adjudicators take into account 13 distinct criteria. Evanina and Rigas declined to confirm the number going forward or what sorts of criteria would be evaluated, as those are being kept close, but said the number would be reduced significantly.
"What we're really trying to do is get people to work faster, have more mobility and ensure they're trusted," Evanina said.
The process kicked off a year ago with three days of stakeholder meetings, including representatives from federal agencies, industry and academia weighing in on pain points and new ideas.
The result is a framework that includes six central pillars, all designed to lubricate the adjudication process:
More nimble policy making: Things change and the sector shouldn't have to wait another five decades to respond. The framework creates a high-level guidepost for clearance work while a forthcoming set of policy documents will have more curated guidance for individual agencies and organizations.
Vetting tailored to mission needs: The framework breaks down into five "vetting scenarios" in order to tailor the process to the need. The scenarios include:
Initial vetting for people who have not gone through the process before.
Continuous vetting that will replace the five- and 10-year periodic reviews with ongoing, and often automated, determinations of a person's security risk.
Upgrading a clearance to a higher risk level.
Re-establishing a clearance after a lapse in continuous vetting.
Transferring clearances from one government agency to another.
Aligned security, suitability and credentialing: Currently, these three lines of effort are split between OPM—which investigates whether someone is suitable for public service and issues proper credentials—and Office of the Director of National Intelligence—responsible for adjudicating whether someone is a national security risk. The new framework looks to streamline the process.
Reduced number of investigative tiers: The framework reduces the clearance levels from five—low-risk public trust, moderate-risk public trust, secret, high-risk public trust and top secret—to three, consolidating the first and second tiers and the third and fourth. The result is three tiers: public trust, secret and top secret.
Expanded spectrum of investigative methods: Including using digital and other secure interview channels for lower-risk issues that don't necessarily require an in-person interview.
Trusted information provider program: The framework calls for establishing a program by which agencies and private sector organizations that conduct their own background investigation work can share what they've collected. This would be restricted to information and data—such as running a credit report—and not actual security determinations, officials said. Evanina likened joining the program to getting on the General Services Administration's contract schedules.
Over the course of 2019, the PAC will work to develop several implementation policies for the 24 federal agencies that do investigation work and the agencies and private sector organizations whose employees are being investigated. Once that policy work is complete, the "big lift" begins, Evanina said: changing the culture within the government, particularly around trusting like-for-like clearance determinations between agencies.
Eanes noted the Trusted Workforce 2.0 framework is the first core doctrine the security clearance corps has had and the mobility of the security determinations is a "critical aspect" of its success.
That lift never truly ends, Evanina pointed out.