GSA Reorganizes to Support White House Innovation Office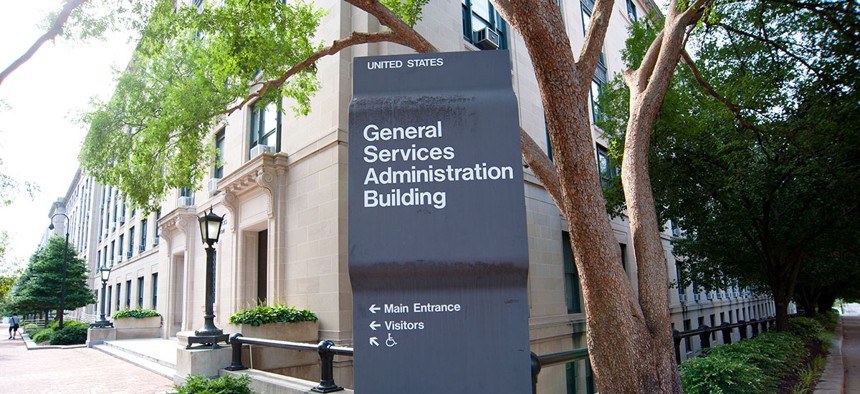 The agency's Technology Transformation Service will move under the Federal Acquisition Service.
The General Services Administration announced Wednesday its tech wing—the Technology Transformation Service—will move into the Federal Acquisition Service in an effort to work better with the White House.
GSA also changed the name to Technology Transformation Services (that's an added "s"), according to a press statement from GSA Acting Administrator Tim Horne. The group will reside under the FAS umbrella.
"By placing all of the offices focused on government modernization into one organization, GSA will be better able to leverage its expertise and assets in support of the White House and its Office of American Innovation," Horne said.
» Get the best federal technology news and ideas delivered right to your inbox. Sign up here.
The reorganization comes with leadership changes and personnel moves. FAS Commissioner Tom Sharpe, who has led the organization since 2012, will be replaced by Alan Thomas, who brings 20 years of defense and private-sector experience, according to the release. Thomas has more than two decades of combined experience as an industry tech executive and government management. The position itself shifts from a career position to a politically appointed one. It is unclear whether Sharpe will remain with GSA.
Deputy FAS Commissioner Kevin Youel Page will remain in his current role and will be charged with overseeing the FAS operations. Rob Cook, who was brought on last year from Pixar to lead TTS, will become FAS deputy commissioner and director of TTS.
The reorganization is another suggestion that technology is a priority for the Trump administration. TTS houses the Presidential Innovation Fellows program and 18F, Obama-era tech squads that work with other agencies to address tech issues. Both organizations received funding in the president's budget proposal, as did an IT modernization fund called for by the pending legislation the Modernizing Government Technology Act. The legislation calls for the head of TTS to have a major role in overseeing projects that would receive funding through the IT modernization fund.
Behind the scenes, the White House Office of American Innovation officials played a role in crafting the legislation, according to Rep. Will Hurd, R-Texas, who authored it. In a statement yesterday, Veterans Affairs Secretary David Shulkin also credited the Office of American Innovation for acting in an "advisory capacity" regarding the agency's decision to pursue a sole-source contract for a commercial electronic health records system.