Securing U.S. Intellectual Property 'Top Priority' for Federal Law Enforcement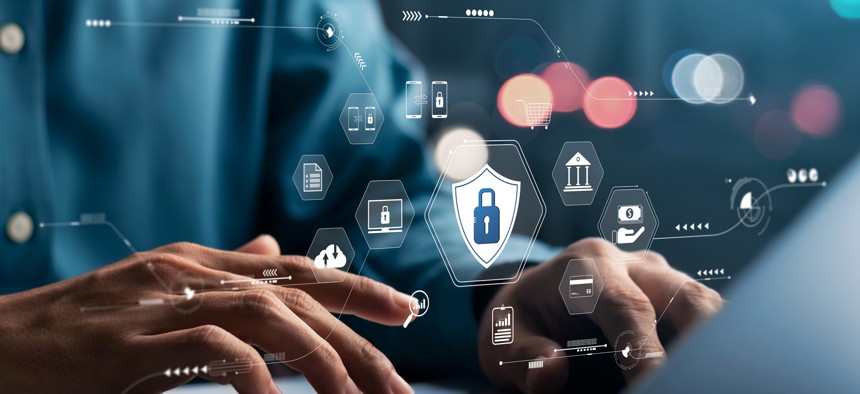 The FBI and Homeland Security are emphasizing the need to digitally safeguard tech R&D in the U.S. from state-sponsored adversaries.
Protecting American intellectual property in the emerging tech field is a "top priority" for leadership at the Federal Bureau of Investigation and other national security offices, who cited the People's Republic of China as a serious cybersecurity threat to U.S. research. 
Testifying before the House Homeland Security Subcommittee on Counterterrorism, Law Enforcement and Intelligence, FBI Deputy Assistant Director Jill Murphy highlighted her office's ongoing efforts to prioritize safeguarding classified American tech research. 
"American people and businesses should know if you're an owner, a security official and employee of the US business—no matter the size—and you create cutting edge technology in the semiconductor quantum computing, AI, machine learning, new energy, biotech, aerospace, robotics…Your company's intellectual property and employees are targets of sophisticated nation state actors like China, both here in the United States and abroad," she said. 
An approach to countering such digital targeting that Murphy highlighted was expanding FBI outreach in venture capital networks. She described collaborations between venture capitalists in the San Francisco Bay Area as promising partners to help federal officials understand which technologies need more security from foreign interference. 
She also noted increased outreach on behalf of the FBI on how to best protect intellectual property across all industries for smaller firms working to develop emerging technologies.
"The threat from the Chinese Communist government is massive and something that we need to take very seriously in all levels of our government and our private and public sectors," she said.
Murphy's concerns were echoed by colleagues in the Department of Homeland Security. 
Testifying to the multifaceted threat China poses to the U.S.—namely on the digital frontier—Iranga Kahangama, the DHS assistant secretary for Cyber, Infrastructure, Risk and Resilience, noted that while the inherent interconnectedness of modern communications exposes U.S. networks to Chinese state-sponsored attacks, DHS is analyzing previous hacks to better understand future targets.
"Our Cybersecurity and Infrastructure Security Agency is actively working on addressing specific PRC cyber threats, because the best indicator of what is going to be stolen is what's already been exploited," he said. "And so we've done things like publish lists of known vulnerabilities that the PRC has already exploited and push that information out so that industries, sensitive technology holders and others can patch those holes and otherwise protect themselves."
Updated federal enforcement approaches to cyberattacks come as state-sponsored actors have begun to represent a larger presence in hacking incidents. Such aggression was displayed on Wednesday evening, when Microsoft announced the discovery of a series of "stealthy and targeted malicious activity" launched at critical infrastructure organizations by Volt Typhoon, an actor with ties to the Chinese government.