Bill Bolstering Satellite Cybersecurity Advances in Senate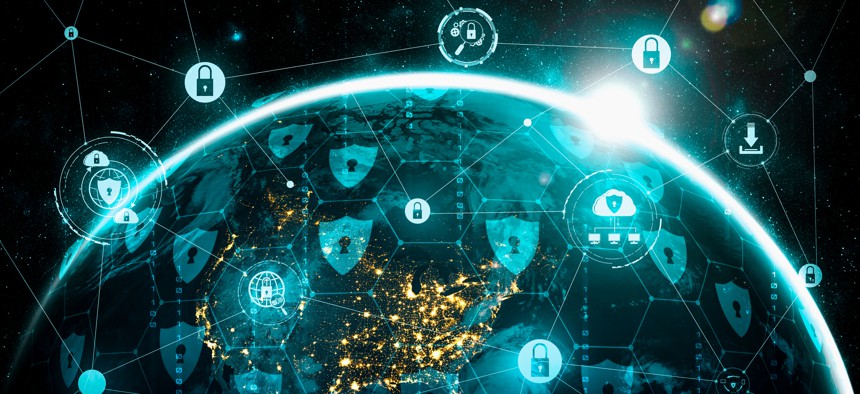 A Senate bill that would require the Cybersecurity and Infrastructure Agency to provide commercial satellite owners and operators with resources and information to help them better defend those satellites against cyberattacks has advanced through committee.
Introduced May 4, the Satellite Cybersecurity Act—from Sens. Gary Peters, D-Mich.—the chair of the Senate Homeland Security and Governmental Affairs Committee—and John Cornyn, R-Texas—now awaits a floor vote.
"Cybercriminals will stop at nothing to disrupt American lives and livelihoods, and an attack on commercial satellites could have devastating implications. That's why we must ensure companies that operate commercial satellites have the proper resources to prevent disruptive cyber-attacks," Peters said in a statement. "My bipartisan bill will help ensure that commercial satellite owners and operators have the necessary tools and resources to protect their networks."
In a joint statement, Cornyn pressed fellow senators to pass the bill as soon as possible.
"Satellite networks play an important role in our national security, and it's imperative they're protected from cyber threats and bad actors," Cornyn said. "This bill would equip satellite owners and operators with the tools to secure their systems against disruption, and I urge the Senate to pass it soon."
If passed, the bill would require CISA "to consolidate voluntary satellite cybersecurity recommendations—including guidance specifically for small businesses—to help companies understand how to best secure their systems." The agency would also be mandated to develop a publicly available online resource providing satellite owners or operators with access to "satellite-specific cybersecurity resources and recommendations to secure their networks."