Russian Hacker Pleads Guilty to Crypto Money Laundering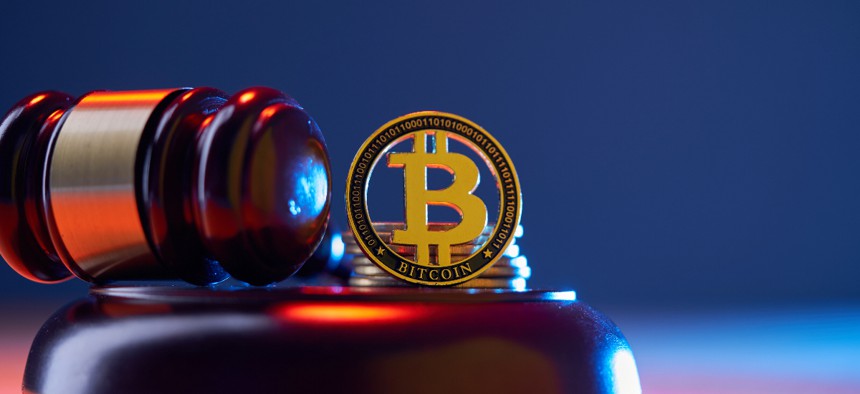 Denis Mihaqlovic Dubnikov used cryptocurrencies to attempt to hide his involvement in ransomware attacks on foreign and domestic companies.
The Department of Justice successfully brought charges against another individual who allegedly used cryptocurrency technology to skirt international sanctions and launder money. 
Denis Mihaqlovic Dubnikov, 30, pleaded guilty on Monday to one count of conspiracy to commit money laundering. Dubnikov is a Russian national who was recently extradited from the Netherlands to be prosecuted in an Oregon federal court.
Along with unnamed co-conspirators, Dubnikov allegedly laundered the gains acquired from ransomware hacks on the U.S. and international organizations for three years, between August of 2018 to August of 2021. 
The ransomware used in these attacks was Ryuk software. Its features mainly encrypt data files stored on targeted networks and attempt to delete subsequent system backups. Justice officials specifically noted that after a U.S.-based company fell victim to a Ryuk attack executed by Dubnikov in July 2019, the organization paid 250 Bitcoins as ransom. 
Around July 11, 2019, Dubnikov accepted 35 Bitcoin from a co-conspirator in Moscow in exchange for about $400,000. The Bitcoin sent to Dubnokov were linked to the ransom paid by the U.S. company, which he further converted to Tether, a separate cryptocurrency stablecoin. 
The Tether were subsequently transferred to another co-conspirator and further exchanged for Chinese Renminbi, the official currency of China. 
Dubnikov faces up to 20 years in federal prison and a fine of $500,000. His sentencing is scheduled for April 11.
Dubnikov is the latest defendant to plead guilty following federal charges related to fraud involved in cryptocurrency transactions. The high volume of crime involved in the cryptocurrency industry is one of the reasons that led to the Federal Reserve Board of Governors issuing new interpretations of current federal banking law that broadly state that the ecosystem around digital assets transactions is incompatible with "safe and sound banking practices."