CISA, FBI Share Recommendations After Water Treatment Hack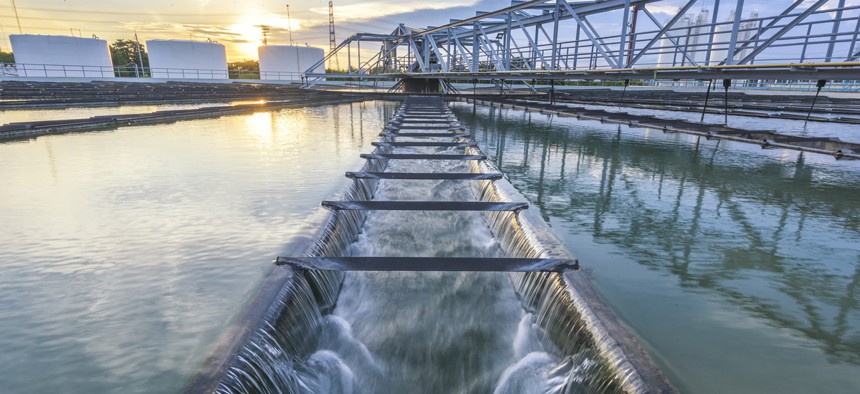 The agencies say updating to the latest operating system is important, even if it wasn't a factor in this particular incident.
The first thing federal agencies are advising organizations to do following an intruder's attempt to poison the water supply of a small Florida city is to update their Windows operating system.
The action is listed as the first mitigation item in a Thursday alert with observations of the incident from the FBI, the Cybersecurity and Infrastructure Security Agency, the Environmental Protection Agency, and the Multi-State Information Sharing and Analysis Center.  
An operator detected the event, which occurred on Feb.5, in time to avoid a dangerous overload of sodium hydroxide, the main ingredient in drain cleaners used in small amounts to moderate pH levels. Cybersecurity professionals say it seems to be the work of an amateur or insider, but it highlights dire weaknesses in critical infrastructure and has federal policy-makers paying attention to industrial control systems, such as those also used by electric utilities, which are often managed by local municipalities.
"The cyber actors likely accessed the system by exploiting cybersecurity weaknesses, including poor password security, and an outdated operating system," reads a summary of the alert. "Early information indicates it is possible that a desktop sharing software, such as TeamViewer, may have been used to gain unauthorized access to the system."
A CNN report Thursday citing the sheriff of Pinellas County and an advisory from the state of Massachusetts confirms that the hacker or hackers gained access to the city's water system through TeamViewer. All the computers using the remote access software had the same password for accessing the system with no firewall in place, according to the state advisory, the report said.     
Rob Lee, the CEO of Dragos—a cybersecurity firm specializing in operational technology—and member of the Energy Department's Electricity Advisory Committee, noted that, in this case, no Microsoft vulnerability was exploited. 
The alert from federal agencies lists recommendations specific to TeamViewer—"Do not use unattended access features, such as 'Start TeamViewer with Windows' and 'Grant easy access,'" and "set random passwords to generate 10-character alphanumeric passwords," for example. There are also recommendations specific to water and waste treatment systems, which center on installing independent cyber-physical safety systems for what is termed the "operational technology."
But in general, using multifactor authentication, strong passwords to protect remote desktop protocol credentials; properly configured anti-virus, spam filters and firewalls; and isolating systems that cannot be updated are among officials' top recommendations for mitigating threats in ICS environments. They also say to use the most up-to-date operating system.
The alert notes that Microsoft is no longer providing service updates to Windows 7, leading to a rise in incidents exploiting associated vulnerabilities.
"Cyber actors continue to find entry points into legacy Windows operating systems and leverage Remote Desktop Protocol (RDP) exploits," the alert reads. "Microsoft released an emergency patch for its older operating systems, including Windows 7, after an information security researcher discovered an [Remote Desktop Protocol] vulnerability in May 2019. Since the end of July 2019, malicious RDP activity has increased with the development of a working commercial exploit for the vulnerability."
During a hearing of the House Homeland Security Committee Wednesday, former CISA Director Chris Krebs, who said the Florida incident was likely the act of a "disgruntled employee," also raised the Windows 7 issue. 
"We need to have more federal funding available to get these tens of thousands of water facilities and other municipal operational technology up to speed with better security, updated systems," he said. "Windows 7, if that's what they had, we should be on Windows 10. It is those sorts of things we have to do."