Congressman Aims to Boost CISA's Cyber Workforce with NDAA Amendments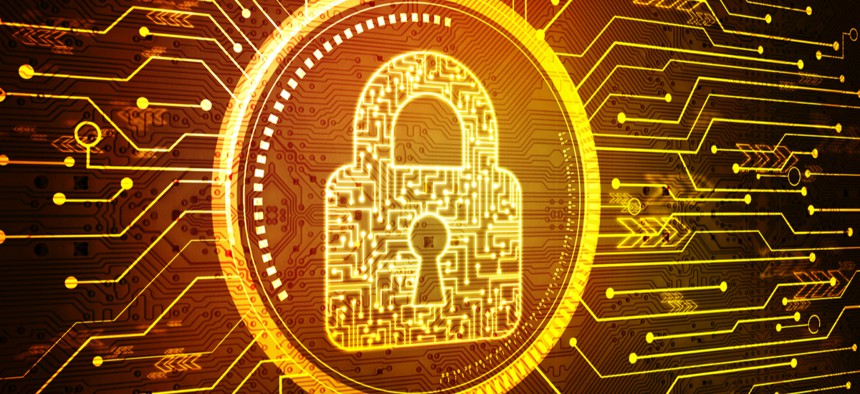 The proposals are culled from recommendations of the Cyberspace Solarium Commission.
Rep. John Katko, R-NY., voiced his support for a number of amendments planned for the National Defense Authorization Act geared at heavily investing in the Cybersecurity and Infrastructure Security Agency, particularly its workforce.
Katko is the ranking member of the House Homeland Security Committee's panel on cybersecurity, infrastructure protection, and innovation which held a hearing Friday on recommendations of the bipartisan, public-private Cyberspace Solarium Commission. 
Proponents of the commission's recommendations have been working to get them attached as amendments to the National Defense Authorization Act, which is scheduled for action on the House floor Monday. 
"My top priority among the Commission's recommendations is strengthening and clarifying CISA's authority and vastly increasing its funding to allow it to carry out its role as the nation's risk manager, coordinating the protection of critical infrastructure and federal agencies and departments from cyber threats," Katko said in his opening statement.
Katko highlighted a package of Solarium-inspired legislation he introduced on Monday and noted colleagues offering parts of it as amendments to the NDAA.
One proposal, to be offered by Rep. Dutch Ruppersberger, D-MD, would require CISA to report any additional resources necessary to fulfill its mission. 
"This assessment should examine CISA's workforce composition and future demands and report to Congress on the findings," Katko said.
The amendment would also require the General Services Administration to provide a review to the administration and House and Senate Committees within 30 days of CISA's congressional report coming out.
Another amendment, to be offered by Rep. Cedric Richmond, D-La., chairman of the subcommittee, focusses on the CISA director position. It would limit service of the CISA director to two five-year terms. It would also elevate the director to the equivalent of a deputy secretary and military service secretaries, and categorize assistant directors appointed by the Department of Homeland Security Secretary as career public servants, which Katko said is important to "depoliticize" the position.  
A third amendment, to be offered by Rep. Mark Green, R-Tenn., would clarify CISA's authority  to conduct continuous threat hunting across the .gov domain. 
"This will improve CISA's ability to protect federal networks and allow CISA to provide relevant threat information to critical infrastructure," Katko said.
Katko also expressed his support for an amendment to establish a National Cyber Director within the White House, which Rep. Jim Langevin, D-RI., plans to propose. 
"We lack a clear leader in the White House whose mission it is to focus on cybersecurity," said Langevin, who chaired the subcommittee hearing Friday in Richmond's absence. "We lack clear understanding of roles and responsibilities, both within government and between government and the private sector."