Report Warns of Tech Threats From 'Other' Chinese Companies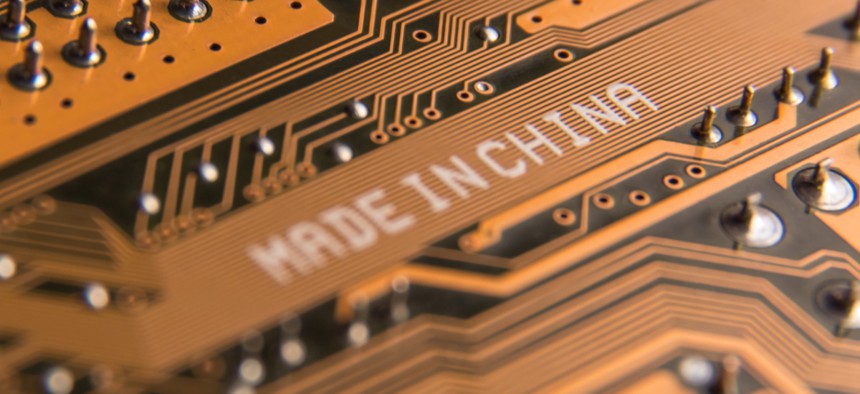 "The one area that China has been keen to exploit is at the state level because state governments largely are not aware of the threat it poses to them," Sen. Marco Rubio said at the report's release.
While the federal government has cracked down on the use of Chinese-owned companies at the federal level in recent years over espionage and data safety concerns, at least 43 states hold important IT contracts with other Chinese-owned companies and could be at risk, according to a report released Monday.
The report, published by ChinaTechThreat.com, focuses predominantly on more than three dozen large tech contracts and purchase agreements with states held by Chinese-owned companies Lexmark and Lenovo, whose products are listed in the National Vulnerability Database. While products from those companies aren't used by U.S. military, intelligence or federal agencies, the report suggests they're being used by states, which could open their IT systems to attacks, data theft and other vulnerabilities.
"Once the products from these vendors are installed, they can access sensitive personal and financial information held by courts, police departments, elections departments, education departments, children and family services, and other social service providers and agencies," the report states. "A sample of publicly-available contracts negotiated between state governments and Chinese technology vendors shows that information transmitted on the vendors' equipment is now subject to collection, transfer, processing and inspection by the vendor, and could be transferred to any country where the vendor does business and to any entity with whom it works."
The report's author, Dr. Rosslyn Layton, who co-founded China Tech Threat, held a joint press call with Florida Sen. Marco Rubio in conjunction with the report's release. Rubio sits on the Senate Foreign Relations and Intelligence committees, and has promoted the federal government's ban on using Chinese telecommunications equipment.  
"The one area that China has been keen to exploit is at the state level because state governments largely are not aware of the threat it poses to them—to have within the backbone of their government system technology that has security vulnerabilities that are deliberate and can be exploited," Rubio told reporters. "We have never faced that sort of vulnerability before in the backbone of our country. It is something that we need to create more awareness about and that's why reports like these are so valuable."
Layton said states could be at risk because these contracts could allow the Chinese government to access sensitive information collected by equipment provided by Chinese-owned companies under China's National Intelligence Law. Such sensitive information could include education, social services, police, courts and elections, she said, and could also include access to critical systems, such as mass transit or financial institutions.
The report recommends states should review their IT contracts for security vulnerabilities. In addition, it also suggests the National Association of State Procurement Officials, which helps broker some large IT contracts, "should consider incorporating cybersecurity evaluations" as part of its offerings.
"If you are a state chief information officer, there is no place to go in the federal government to really understand the threats you face and what you should do to ensure security. At the federal level we could definitely do more to help empower the many state actors," Layton said.
Lexmark said it was "troubled by the many inaccuracies and mischaracterizations" in the report.
"Our customers can rest assured that our products are secure," Lexmark told Nextgov in a statement. "Lexmark is a vendor in good standing with the U.S. government, as we have been for more than 25 years. Lexmark is audited each year by a major, independent consulting firm approved by the U.S. government, and each year, the auditor has found Lexmark to be in compliance with their requirements."
Lenovo also took issue with the report. 
"The report is full of misstatements, inaccuracies and innuendo. Lenovo's history of customer-focused innovation, including recognized industry leadership in product design and development, incorporating the highest degree of safety and security is well known," a Lenovo spokesperson said in a statement. "Our commitment to product security and data privacy compliance, across every one of the over 180 markets where we do business, is unquestionable."
Editor's note: This story was updated to include comment by Lenovo.