NASA Official Credits DHS' Cyber Tools with Transforming Its Cyber Stance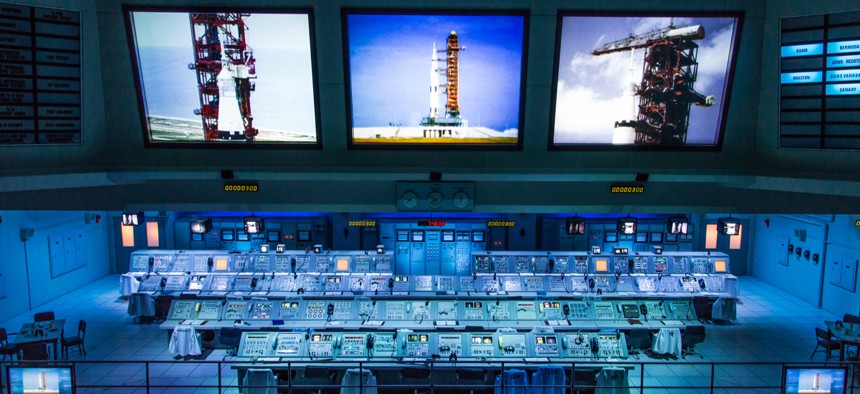 The space agency has a much better grip on its vast data since it has deployed Continuous Diagnostics and Mitigation tech.
The Continuous Diagnostics and Mitigation program launched America's space agency into a new age of cybersecurity, a NASA official said Wednesday.
In 2016, the agency began implementing the first phase of CDM, a Homeland Security Department effort to provide agencies with a suite of consistent cybersecurity tools to help them better monitor hacking attempts and other malicious threats.
"CDM for us, needless to say, has been a success story," Willie Crenshaw Jr., NASA's program executive for CDM and risk management said at an event hosted by FCW in Washington Wednesday. "It has tremendously helped NASA not only implement certain tools across the agency, but it's also helped change and it is changing the culture and the discussion around cybersecurity overall."
NASA has an immense amount of data and many complex operating systems, making it difficult to know where everything is. But Crenshaw said CDM technology has helped agency insiders better identify all sorts of different assets and discover so many new things.
"We know more now than we did three years ago about what's on NASA's network," he said.
Crenshaw added that NASA's new mission to get to the moon in the next four years renders now "an opportune time" to ensure CDM is effectively deployed.
According to Crenshaw, CDM also helped the agency establish consistent sets of information and enhanced its ability to respond to cyber risks because workers on the ground have access to more data that they understand better.  
"We are not perfect, no one is. And cybersecurity is not going to be perfect because technology changes too quickly, but now we are in a better place to be more agile," he said.
Crenshaw repeatedly noted how instrumental both NASA's leadership and open streams of communication have been in successfully deploying the tech. Agency leaders and members of the Office of the Chief Information Officer travel across the nation as part of a "road show" to educate the workers about deploying and integrating CDM.
He said the interactions are helping agency leaders build more trust with its workforce.
"We will hit every center within NASA. We are after every program and every mission—we want everyone in a room talking to us," he said. "You have to get everyone involved and everyone to understand what CDM is and what we're trying to do because it is a game changer and it is a big undertaking, but if you do it correctly it can be very successful."