Setting Emerging Tech's Standards Dominates NIST's 2024 Goals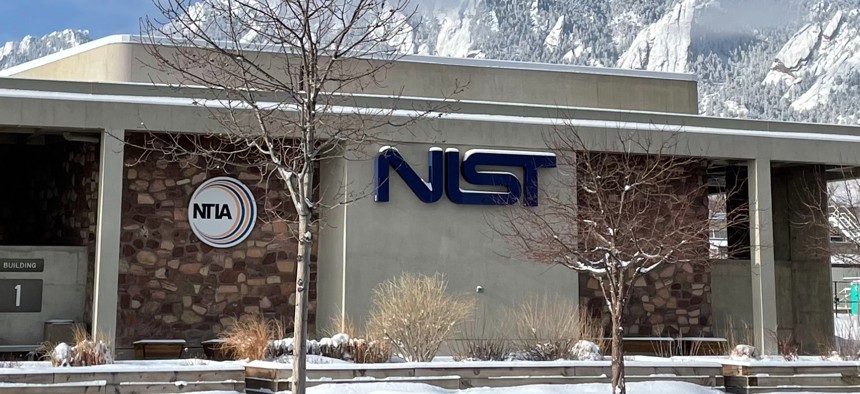 NIST Director Laurie Locascio discussed her agency's plans before a House hearing, revealing major focuses on critical and emerging technologies.
Emerging technologies feature heavily in the FY2024 budget request from the National Institute of Standards and Technology, 
Director Laurie Locascio discussed her agency's budget plans before the House Committee on Science, Space and Technology Wednesday morning, covering a wide range of spending plans, including improving outdated research facilities, boosting domestic manufacturing efforts, investing in cybersecurity education and developing guidance for emerging tech systems.
A total of $995 million in science and technical funding was requested for the agency's 2024 budget, including $68.7 million intended for new research programs. Among the emerging technologies NIST intends to focus on developing throughout the next year are artificial intelligence systems, quantum technologies and biotechnology. 
"It is essential that we remain in a strong leadership position as these technologies are major drivers of economic growth," Locascio testified.
Chief among the priority areas for AI will be developing standards and benchmarks to further aid in the technologies' responsible development. Part of this will involve working with ally nations to foster a shared set of technical standards that promote common understanding of how AI systems should––and should not––be used. This process is crucial to keeping barriers in the international trade ecosystem low.
"The budget will provide new resources to expand the capabilities for benchmarking and evaluation of AI systems to ensure that the US can lead in AI innovation, while ensuring that we responsibly address the risks of this rapidly developing technology," she said. 
Increasing public involvement is another pillar in NIST's strategy to help cultivate a roadmap surrounding trustworthy AI development. Locascio said that in 2024, NIST aims to apply the Artificial Intelligence Risk Management Framework's provisions to gauge risks associated with generative AI systems like ChatGPT, as well as create a public working group to provide input specifically on the generative branch of AI technologies.
Locascio also talked about the agency's plans for quantum information sciences. $220 million from the FY2024 proposed budget is intended for research specifically in the quantum technology field, focusing on fundamental measurement research and post-quantum cryptography development.
"We have a number of different activities that we're doing but related to workforce development of the new cybersecurity framework and security for post quantum encryption algorithms," she confirmed.
NIST also aims to work on developing similar standards for nascent biotechnologies. She highlighted gene editing as one of the standout topics within the biotechnology field, and discussed ongoing private sector engagement with NIST to guide the U.S. biotech sector on its product development, such as antibody-based treatments.
"Our goal is to make sure that when you're editing the genome, you know what you did…and…you know how to anticipate the outcome," Locascio said. 
Emerging and critical technologies have steadily risen as a priority item within the Biden administration's docket. Last week, the White House unveiled its inaugural National Standards Strategy––developed with the help of NIST––to promote its leadership in regulating how these technologies will be used in a domestic and global context. 
"We're really at a place where we need to be proactive in critical and emerging technologies, make sure that we are at the table promoting U.S. innovation and our competitive technologies and bring them to the table in the international standards forum, and represent leadership positions there as well," Locascio said. "So NIST is really at the forefront of that."