Plan for Federal AI Research and Development Resource Emphasizes Diversity in Innovation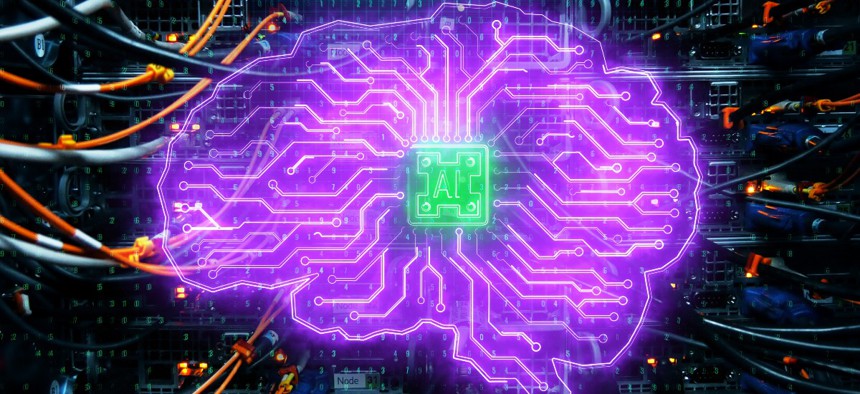 The National Artificial Intelligence Research Resource Task Force released its operating framework, making the case for implementation.
The future of a federal artificial intelligence resource will focus on incorporating diversity and accessibility into the creation of new technologies, in a bid to both democratize access to the emerging technology and ensure a lack of bias in machine learning systems. 
On Tuesday, the task force charged with planning development of a National Artificial Intelligence Research Resource unveiled its Congressionally-mandated report that acts as guidance in establishing a formal AI research and development landscape in the U.S. 
Key pillars in the roadmap focus on how to open access to the emerging AI/ML fields for socioeconomically marginalized Americans, especially when these technologies have historically harmed vulnerable groups.  
"So bottom line up front is that AI is driving scientific discovery and economic growth across a range of sectors, and at the same time, it's raising new challenges related to its ethical and responsible development views," a NAIRR Task Force member said during a press briefing. "Access to the computational and data resources that drive the cutting edge of AI remains primarily limited to those who are working at large tech companies and well-resourced universities."
To better bridge this AI resource gap, the task force's final report recommends establishing the NAIRR with four measurable foundations: spurring innovation, increasing diversity in the AI/ML field, improving career capacity and broadly advancing trustworthy AI systems. 
"The key takeaway from the final report is that a NAIRR would connect America's research community to the computational data and testbed resources that fuel AI research through a user friendly interface and associated training and user support," the task force member said. 
The creation of the NAIRR was one of the provisions set out in the National Artificial Intelligence Initiative Act of 2020, designed to serve as a collection of federal resources for AI development, like testing data and software interfaces. 
In addition to the bevy of computational resources the NAIRR would offer, policies governing the usage of these platforms would hinge on civil rights and civil liberties research review criteria, in addition to ethics training for NAIRR users.
Task force members anticipate needing a budget of $2.6 billion over an initial six-year time frame to support NAIRR operations. Funding and oversight for the NAIRR would be directed by the National Science Foundation. A separate steering committee would be tasked with managing the resource's activity and funding distribution.
AI regulation has been a chief priority among tech-oriented federal agencies. Both the National Institute of Standards and Technology and the White House Office of Science and Technology Policy have developed separate AI governing frameworks in recent years. These similar roadmaps, called the AI Risk Management Framework and the Blueprint for an AI Bill of Rights, respectively, will influence how the NAIRR implements safeguards for its resource offerings.
NIST will be releasing its Artificial Intelligence Risk Management Framework on Thursday.
"The rollout of these two reports on the same week is really showcasing the dual priority of advancing AI innovation and doing so in a manner that mitigates risk and advances best practices and responsible and trustworthy AI," the NAIRR task force member said.
Editor's Note: This article has been updated to reflect NIST's name.