AI, Data Analytics Star as Biggest Planned Investments for 2023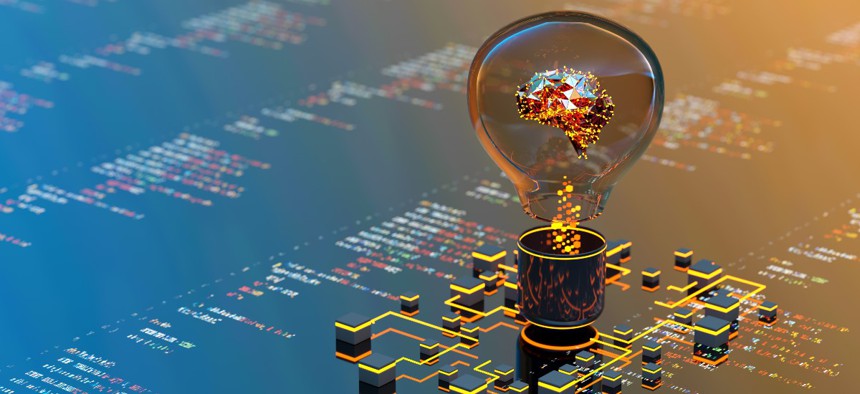 An industry forecast sampled private sector companies to distill where they plan to make emerging technology investments.
2023 stands to see a continued investment and development in emerging technology systems, with artificial intelligence leading the technologies private companies are planning to leverage. 
Detailed in a new 2023 industry forecast from Info-Tech Research Group, an IT analyst firm, private sector companies are expected to continue adopting more advanced technologies into their everyday business operations, regardless of any broader economic slowdowns. 
While AI turned out to be the most popular technology businesses reported planning to contract for the 2023 fiscal year, with 44% of surveyed respondents saying they are planning to invest in AI systems by next year, data infrastructure was another hot topic for industries aiming to modernize their tech infrastructure. 
"After AI, the two technologies gaining the most momentum in new investment are data lake or lakehouse and data fabric or mesh, with both seeing a 5% increase in the number of organizations planning to invest in 2023," the report reads. "These platforms facilitate better access to enterprise data and enable real-time reporting."
The goal for both of these technologies is to make data-driven decisions at the corporate level easier, with more accessible, digestible data analyses. AI is likely to intersect with this task, as automated algorithms are being used to organize and compile data visualizations. 
More menial and redundant tasks and security measures have also been targeted by businesses looking to automate with the help of AI. Developing a virtual assistant or helper was also a popular goal for companies by the end of 2023. 
The report noted that businesses planning on incorporating AI into operations should adequately resolve employee fears that AI technology will replace them, and instead emphasize that AI software is intended to aid staff. It also advocated the use of synthetic data as a process to improve AI and machine learning models, especially if working on quality control. 
Other technologies trailing AI and data on the industry list include blockchain, quantum computing, next-gen cybersecurity, mixed or virtual reality and 5G connectivity. 
The private sector's usage of emerging technology could have potential impact at the federal level. President Joe Biden has repeatedly advocated for federal agencies to increase their collaboration with private sector companies to better modernize and update their technological infrastructure and improve the government's digital operations.