Lawmakers Push Agencies to Establish U.S.-Israel Artificial Intelligence Center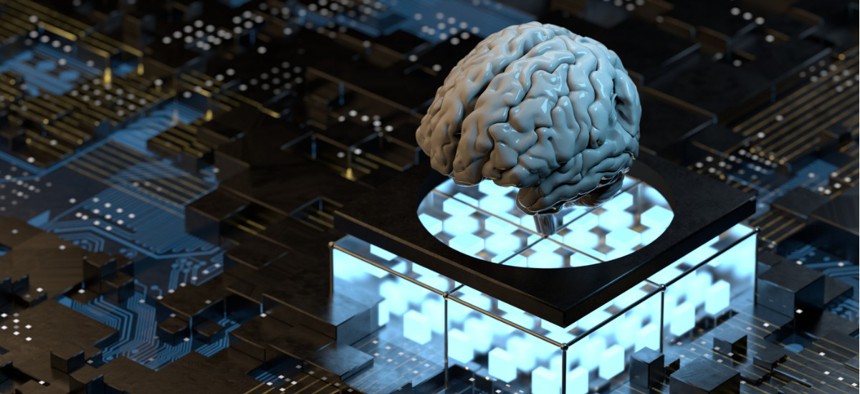 Congress would put forth millions to fund the newly proposed collaboration.
Bipartisan legislation introduced in both Congressional chambers would require multiple federal agencies to form the U.S.-Israel Artificial Intelligence Research and Development Center—a new hub for the two nations to collaboratively push forward the rapidly evolving technology.
If passed, the bill would authorize to be appropriated $10 million to fund the center for each of the fiscal years 2022 through 2026 according to its text, which was shared with Nextgov on Tuesday.
The center would be a mechanism to "leverage the experience, knowledge, and expertise of institutions of higher education and private sector entities in the United States and Israel to develop more robust research and development cooperation in" areas including machine learning, image classification, object detection, speech recognition, natural language processing, data labeling, computer vision and model explainability and interpretability, officials note in the text. 
Heads of the State and Commerce departments, National Science Foundation and other relevant federal agencies would be tasked with forming the center. Agencies would also have opportunities to engage in cooperative agreements with Israel-based organizations down the line.
Reps. Jake Auchincloss, D-Mass., Anthony Gonzalez, R-Ohio, Grace Meng, D-N.Y., Dean Phillips, D-Minn., and Mike Waltz, R-Fla., introduced the bill in the House of Representatives last week. Companion legislation was also put forward in the Senate earlier this year. 
"As the United States pivots away from the failed forever wars, we must recommit ourselves to strong alliances with friends and be prepared to compete with the emerging threat of the [Chinese Communist Party]," Auchincloss said. "Partnering with Israel and developing an Artificial Intelligence Research Center will help our generation lead in R&D globally."