VA Turns to Machine Learning to Automate Prescription Workflows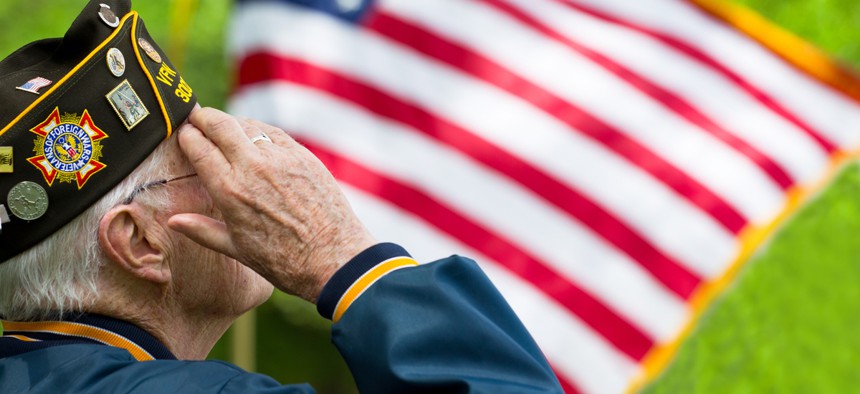 One of the agency's senior innovation-focused officials also shed light on how additive manufacturing might disrupt modern health care.
Clinical pharmacists within the Veterans Affairs Department are applying machine learning techniques to automate administrative workflows around prescriptions and pharmacy benefits. 
In doing so, they're learning firsthand how emerging technology-based solutions can help free up their time, so that more attention can be given directly to patients, according to the Executive Director of the Veterans Health Administration's Innovation Ecosystem, Dr. Ryan Vega.
"You always hear this concern, that [artificial intelligence], or machine learning, or these new technologies are going to replace physicians, and I think it's quite the opposite," Vega said during a government symposium hosted by Red Hat Tuesday. "I think it's actually going to help providers get back to the bedside—spending more time with patients." 
Vega, who is also a practicing physician, explained that when veterans go in to be treated, they'll often leave with a prescription for medication—"let's say an antihypertensive medicine for blood pressure," he offered. The patient will then head to a pharmacy to pick their remedies up, and at that point, they'll either pay a copay, not pay at all, or use outside insurance.
"All of that is adjudicated by clinical pharmacists, right?" Vega said. "We sort of make this perception that it's so complex that we need somebody who really understands the classification of the medications, are they antihypertensives, that this patient actually has hypertension, that it wasn't incorrectly prescribed, and so forth—instead of recognizing that this is just relationships."
So, some clinical pharmacists who made that connection started to develop machine learning-driven approaches to do that specific work. 
Vega didn't go into deep technical detail regarding the new machine learning solution during the discussion on intelligent data-as-a-service (or iDaaS) in government health care, but he repeatedly emphasized the impact it had on the VA's workforce. 
"What the result was, was not only freeing up these clinical pharmacists from these administrative tasks, but actually allowing these clinical pharmacists [to be] able to spend more time with patients at the bedside—so seeing our patients in clinics, or actually provide more care and service to patients in the hospital setting," he said. 
Looking ahead to the promise iDaaS holds for the future, Vega articulated his belief that additive manufacturing within the walls of hospitals will eventually revolutionize how health officials' think about medical supply chains, as well as the overall medical design approaches they pursue.
"To contextualize this, just imagine that if you need a hip replacement, or a knee replacement, that it's manufactured for you—and we don't order it, we actually design it for you," he said. 
This sort of transformation in health care delivery is already starting to unfold in medical systems across the country, Vega noted, adding that VA is beginning to convert imaging scans such as MRIs into physical objects for pre-surgical planning through its new wave of manufacturing. The agency recently launched a new partnership to roll out medical device manufacturing facilities—inside its hospitals—to steer the production of health-related devices and instruments.
"The new internet of things around 3D printing, and manufacturing and design, I think is going to be an explosion of innovation research," Vega said.