DOD Unveils First Enterprisewide Data Strategy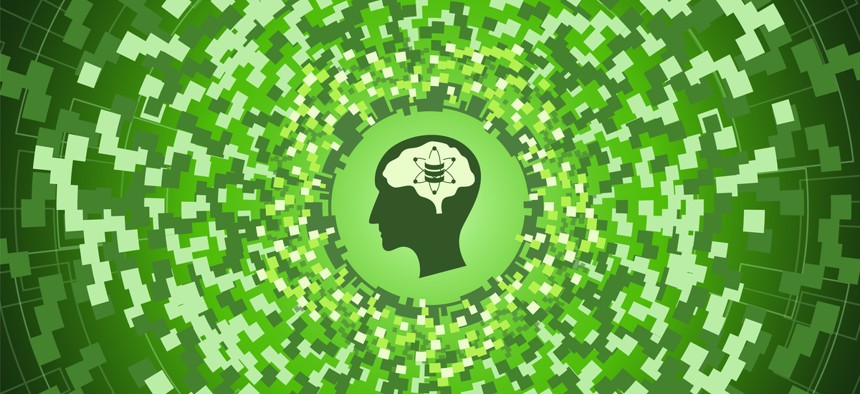 The new data strategy will be a key component supporting the Defense Department's digital modernization effort, officials say.
The Defense Department unveiled a new data strategy Thursday aimed at transforming the Pentagon into a data-centric organization.
The 11-page document is DOD's first enterprisewide data strategy. It describes the broad vision for what good data management should look like across the Pentagon. Dana Deasy, the department's chief information officer, said in a press release the strategy is a key component of the Pentagon's digital modernization effort.
"The National Defense Strategy directed us to be more lethal, efficient, and interoperable with partners," Deasy said in the statement. "This strategy is our first step to making that ammo persistently available to the men and women of the DOD regardless of echelon or geographic location." 
Deputy Secretary of Defense David Norquist, in the foreword to the strategy, said the success of DOD's efforts to adopt technologies like artificial intelligence and 5G depends on data. 
"Our ability to fight and win wars requires that we become world leaders in mastering data management at speed and scale," Norquist wrote. 
Though light on specific details regarding how implementation across the department will work, the strategy declares seven goals: make data visible, accessible, understandable, linked, trustworthy, interoperable and secure. It also lists eight guiding principles and four essential capabilities—architecture, talent and culture, standards and governance—needed to achieve these goals. 
The DOD chief data officer council will serve as the primary governance authority for data management efforts as well as serve as a centralized body for data leaders across the department to collaborate. The CIO will be responsible for ensuring work around data aligns with DOD's digital modernization program. 
Joint All-Domain Command and Control, known as the JADC2, will play a significant role in operationalizing the strategy, according to the document. 
"Clear data standards and interoperability requirements for JADC2 directly support future military readiness," the strategy reads. "The integrated JADC2 exercises led by the Joint Staff will provide real-world outcomes that will aid in prioritizing data gaps, as weill lessons from the Army's work on data design principles and similar efforts by the other [military departments]."
A Defense official who briefed media on the strategy ahead of its release indicated next steps include undertaking a mapping effort to determine where data talent and expertise lies across DOD. The official said they hope to form tactical data teams around priority issues. 
Work is underway to create metrics to measure how well the data strategy is working as well, the defense official said. Measurable indicators could include how many data sets does the department have catalogued or how well is a common data fabric from one agency able to connect with a common data fabric at another. 
"The real test is going to be are we operating faster, with more diverse Joint Force opportunities than we were before," the official said.