Pentagon Wants AI to Predict Behavioral Changes in Troops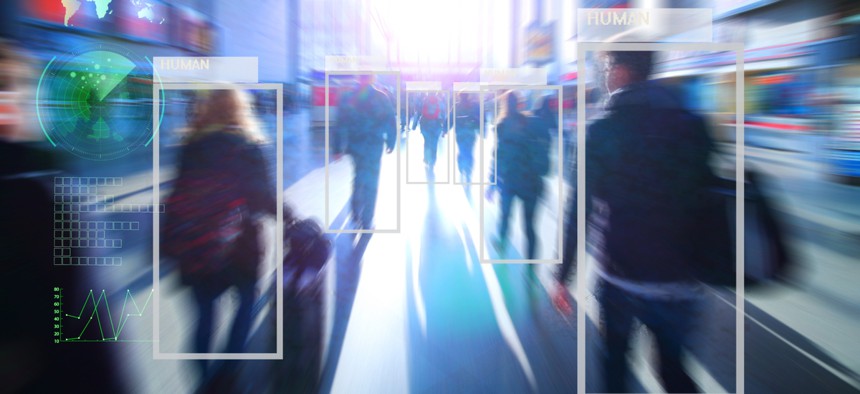 The Defense Department wants artificial intelligence that can tell when shifts in behavior could have "unwanted negative outcomes" for troops, their units and their missions.
When a teammate is struggling with depression, mental health or other psychological issues, it can have a debilitating effect on the entire team. During a military operation, those issues, if left unaddressed, can lead to mission failure, injury and death.
To prevent mental health issues from becoming a problem on the battlefield, the Defense Innovation Unit—a team within the Defense Department that taps nontraditional contractors to bring the latest technologies to the military—wants to develop predictive artificial intelligence that can flag behavior changes in a service member.
DIU issued a solicitation using its other transaction authority—a procurement method outside the Federal Acquisition Regulation—to find an AI solution that can "aggregate, structure, and analyze data sets, capture insights, and enable an organization to better support its members who exhibit behavioral changes that may indicate increased vulnerability." The project was dubbed "Vigilant Keeper."
While the solicitation does not provide specific insight into the kinds of vulnerabilities DIU is concerned about, behavior changes can be caused by a number of factors, including underlying mental health issues and physical or mental trauma. In some cases, sudden behavioral changes are accompanied by confusion and loss of consciousness or "threatening, irrational or suicidal behavior," according to healthgrades.com.
"Vulnerability in this case refers specifically to circumstances and behaviors that place members at higher risk of involvement in activities and situations likely to produce unwanted negative outcomes, for both people and the mission," the solicitation states. "Enhancing analytic capability would enable the DoD to better triage and care for members in need while decreasing false positives that strain existing resources."
Winning vendors will have 12 months to develop working prototypes able to supplement the work of DOD medical professionals.
"It should drive improvements where the organization already collects and maintains intervention statistics, decrease false positives and integrate to decrease user workload while increasing accuracy," the call for proposals states.
The solicitation includes eight requirements:
Build and maintain unique behavioral models representing individuals over time.
Build and maintain unique historical-record tags for individuals using static data over time.
Identify individual behavioral deviations from their unique baseline models along with separate anomaly detection based on user-provided guidelines.
Create output and displays optimized to the information delivery needs of primary users, including full transparency into how and why the data drove the output—e.g. alerts, insights, graphics, histograms, timelines, recommendations, etc.
Precisely steer support professionals toward the most acute individual needs—i.e., triage those who need help soonest.
Enable acceleration of existing proactive measures aimed at reducing members' vulnerability and the number of associated negative outcomes.
Comply with privacy, civil liberties, ethics, legal authority and other business considerations governing applicable personnel management missions.
Include data storage, processing and iterative human-machine interface development in collaboration with primary users.
Vendors must also be U.S.-based and owned, "and all personnel working this effort in any capacity must be U.S. citizens," the solicitation states.
Responses are due before midnight on May 15.