Pentagon, NSA Laying Groundwork for AI-Powered Cyber Defenses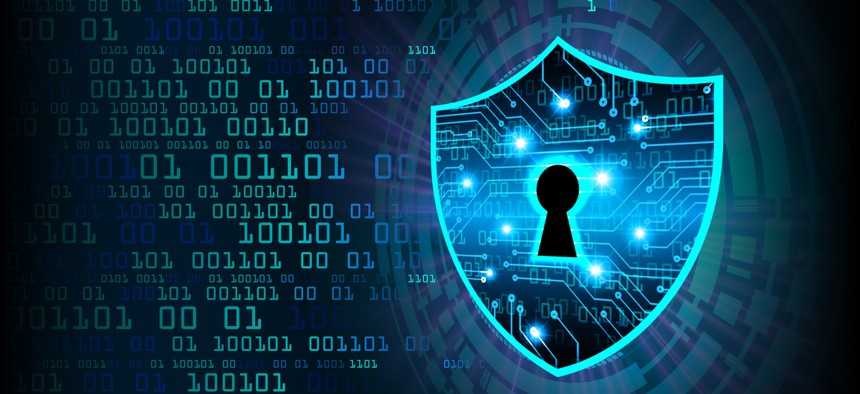 Officials are developing a consistent framework for collecting cyber data, which could ultimately help train tools to monitor networks and detect suspicious behavior.
The Pentagon's newly minted artificial intelligence center is creating a framework for the military's cybersecurity data, which will lay the foundation for AI-powered cyber defense tools. 
The Joint Artificial Intelligence Center is partnering with the National Security Agency, U.S. Cyber Command and dozens of Defense Department cybersecurity vendors to standardize data collection across the Pentagon's sprawling IT ecosystem, according to Lt. Gen. Jack Shanahan, who leads the JAIC.
By creating a consistent process for curating, describing, sharing and storing information, the JAIC intends to create a trove of cyber data that could ultimately be used to train AI to monitor military networks for potential threats, Shanahan said Wednesday at the Billington Cybersecurity Summit.
Tech leaders in government and industry have long touted AI's ability to monitor networks and detect suspicious behavior. But building those tools requires a lot of consistent training data, Shanahan said, and at least in the Defense Department, that data is hard to come by.
The department relies on some two dozen vendors for cybersecurity services, he said, and each contractor collects data in a slightly different way. Without that standard pool of information, the Pentagon will have a tough time teaching AI tools to differentiate between legitimate and suspicious online behavior.
"What does normal look like? If we're trying to detect anomalous behavior, I have to know what the baseline is," Shanahan said. "[That's] much more challenging on cyber than it is on full-motion video or predictive maintenance or even in our humanitarian assistance [efforts]."
By creating a universal framework for cyber data, the Pentagon could begin building that trove of information and give tools a baseline for making observations, he said, and it could also make it easier to bring on new vendors down the line.
When it comes to AI-powered cyber tools, Shanahan said the JAIC is focused on three main areas: incident detection, network mapping, and user activity and monitoring. Today, those solutions are hampered by a lack of standardized cyber data, and the framework will serve as a necessary first step for those projects and others to come, he said.
In a press panel last week, Shanahan announced the JAIC plans to launch three more projects, including one focused on using AI for combat operations. In recent months, he's also stressed the need for the Pentagon to adopt an enterprise cloud solution to enhance its AI efforts.