NSF Seeks Ideas for Using Artificial Intelligence to Boost the Wireless Spectrum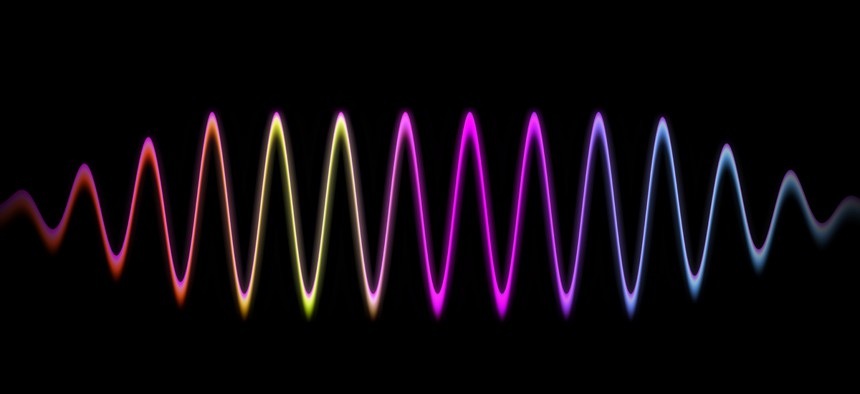 The agency is hosting a workshop highlighting the opportunities and challenges for artificial intelligence applications across the wireless spectrum.
The National Science Foundation hopes to unite federal, industry and academic minds in a workshop to illuminate and improve artificial intelligence applications in the wireless spectrum, according to a notice published in the federal register Monday. 
"To maintain our Nation's global leadership in 5G technologies and deployment, we need fast and efficient wireless spectrum policy creation, adoption, and management of wireless spectrum," the agency said in the announcement. 
For decades, wireless spectrum has been managed through a complex patchwork of regulations and policies. The manual process for evaluating and allocating the spectrum has become increasingly difficult, due to many interdependent players using the domain. Though these issues and others currently hinder effective use of the spectrum, AI and machine learning could offer innovative new solutions. 
Through the workshop, the agency hopes to highlight impactful use cases through which the technology can boost wireless spectrum usage and also address the current gaps in research and applications. 
"AI techniques have been successfully applied in many other domains, such as image classification or autonomous navigation, which previously relied on either model-based approaches or a vital human-in-the-loop element," NSF said. "Despite the differences between multimedia and radio frequency signals, researchers have shown that the judicious integration of AI techniques can provide similar gains in the wireless spectrum domain."
Some of the topics NSF anticipates discussing include the roles that AI can play in spectrum allocation, network monitoring and security, as well as the ways the tech can be applied to boost spectrum sharing. 
Keynotes will be given by Mike Garris, who chairs and founded the National Institute of Standards and Technology's AI Community of Interest, as well as Defense Advanced Research Project Agency's Project Manager Paul Tilghman. 
The event, hosted by NSF's Wireless Spectrum Research and Development Interagency Working Group, will take place at the Griffiss Institute Center for Information Assurance in New York on August 28 and 29. Though in-person attendance is invitation only due to meeting space limitations, those interested can participate in the plenary sessions via webcast, which the agency will offer a link to ahead of the event.