Author Archive
Erich Wagner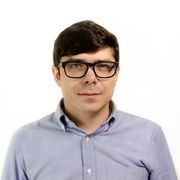 Erich Wagner is a senior correspondent covering pay, benefits, organized labor and other federal workforce issues. He joined Government Executive in the spring of 2017 after extensive experience writing about state and local issues in Maryland and Virginia, most recently as editor-in-chief of the Alexandria Times. He holds a bachelor's degree in journalism from the University of Maryland.
People
Agency HR officials defended their approach to workplace flexibilities and highlighted budgetary issues as bigger drivers of poor customer service.
People
Preliminary data from the annual Federal Employee Viewpoint Survey indicates that federal agencies have improved on employees' engagement, job satisfaction, as well as issues of diversity and inclusion.
People
The bipartisan legislation was amended this week to remove provisions allowing current marijuana users to be eligible for federal employment or a security clearance.
---
People
An effort to insulate the federal workforce from future efforts to strip them of their removal protections could accelerate an "existential" debate over the nonpartisan civil service system, experts said.
Policy
A bill from Virginia Democrats would automatically trigger a continuing resolution when there is a lapse in appropriations and restrict the Senate's ability to consider non-spending legislation until funding is figured out.
Policy
Rob Shriver argues the White House's calls to increase in-person work are consistent with the HR agency's prior policies.
Policy
The annual declaration of a national emergency preventing large automatic raises from taking effect solidifies that 0.5% of the total pay increase figure will go toward an average boost in locality pay.
Policy
House Democrats renewed calls to institute tighter regulation of agency relocations in light of the watchdog agency's findings.
Policy
The Pay Compression Relief Act would effectively allow General Schedule employees to receive annual increases to both basic and locality pay, even if they have already hit the federal pay cap.
Policy
Chief of Staff Jeff Zients instructed agencies to focus on executing plans to increase in-person work in September and October.
Policy
The legislation also would allow federal job applicants who were previously denied positions or security clearances over marijuana usage dating back to 2008 to have those decisions reviewed under the newly proposed policy.
People
This marks the second straight year that the Virginia Democrat has sought to attach a measure requiring congressional approval for new federal job classifications to the National Defense Authorization Act.
Modernization
A class action lawsuit filed last week alleges that the federal government's 401(k)-style retirement savings program repeatedly failed to pay out participants' withdrawal and loan requests for months following the transition to a new recordkeeping vendor.
Digital Government
Congressional Republicans argued that the Biden administration's recent efforts to scale back the use of telework are insufficient.
Policy
The bill also would abolish the Merit Systems Protection Board and threatens to reduce former federal employees' retirement benefits if they file "frivolous" appeals of adverse personnel actions.
Digital Government
The move follows White House guidance last week instructing federal agencies to reduce the use of workplace flexibilities following the end of the COVID-19 national emergency.
Policy
Federal employee unions and career agency HR leaders reportedly were left out of the development of a new Office of Management and Budget memo that instructs agencies to "substantially increase meaningful in-person work at federal offices."
People
The former president also said that if reelected in 2024, he will crack down on whistleblowers.
Digital Government
Kiran Ahuja defends telework before skeptical Republicans, amid efforts to improve data collection around agencies' use of workplace flexibilities.
Digital Government
This would mark the largest boost federal employees have seen since the Carter administration, but still falls short of union and Democrats' demands.