Author Archive
Erich Wagner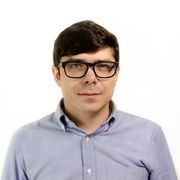 Erich Wagner is a staff correspondent covering pay, benefits and other federal workforce issues. He joined Government Executive in the spring of 2017 after extensive experience writing about state and local issues in Maryland and Virginia, most recently as editor-in-chief of the Alexandria Times. He holds a bachelor's degree in journalism from the University of Maryland.
Policy
Agencies have until the end of this month to exercise special pay rates to implement a $15 minimum wage, in accordance with a Biden administration executive order.
CIO Briefing
A bill from Democratic lawmakers would provide federal workers with a 4.1% across-the-board boost, along with an average 1% increase in locality pay.
CIO Briefing
Task force issues new guidance on coronavirus testing for those who report to federal facilities or otherwise interact with the public.
---
CIO Briefing
The Office of Personnel Management's latest annual telework report captures the first six months of the COVID-19 pandemic.
CIO Briefing
The Elijah E. Cummings Federal Employee Antidiscrimination Act requires agencies to publish instances when they discriminated or retaliated against federal workers and encourages agencies to punish federal employees responsible for such acts.
CIO Briefing
The government's personnel agency said final guidance on implementing skills-based hiring assessments, rather than purely educational attainment, is coming soon.
CIO Briefing
Although the raise isn't as much as many federal employee groups had hoped for, it restores civilian-military pay parity.
CIO Briefing
Rep. Gerry Connolly, D-Va., said Wednesday that he is introducing legislation to reform the federal government's internship programs and writing a bill to expand agencies' metrics regarding telework following the COVID-19 pandemic.
CIO Briefing
OMB and OPM officials said agencies should extend the counseling portion of enforcement of President Biden's vaccine mandate through the end of the year, citing recent progress in the federal workforce's vaccination rate.
CIO Briefing
The Office of Personnel Management on Friday issued its first major update to its telework guide in a decade.
CIO Briefing
Judge says the challenge is both premature and unlikely to supersede the public interest in ending the pandemic.
CIO Briefing
The agency announced a program to connect leaders from the private and nonprofit sectors with federal agencies to address climate change.
CIO Briefing
OPM Director Kiran Ahuja said the federal government is looking to overhaul internships, telling students "we need more of you and your colleagues coming into the federal government."
CIO Briefing
The last-minute action to keep federal agencies open past Sept. 30 has spurred a flurry of legislation aimed at automatically funding federal programs in the face of congressional inaction.
CIO Briefing
The federal government's human resources agency said it is incorporating many of the ideas proposed by the National Academy of Public Administration in its upcoming strategic plan, but some will require funding increases and congressional action.
CIO Briefing
The executive order, slated to be announced Thursday, would remove exceptions that allowed federal workers and contractors to remain unvaccinated if they agreed to regular testing for COVID-19.
CIO Briefing
Feds in Louisiana, Mississippi, New York and New Jersey could be able to take extra time off to recover from the storm.
CIO Briefing
As the remnants of Hurricane Ida created disruptions throughout the eastern United States, the Office of Personnel Management highlighted how workplace flexibilities can mesh with the federal government's current maximum telework posture.
CIO Briefing
The reduction of the probationary period to one year is among several provisions in the 2022 National Defense Authorization Act that will affect civilian personnel.
CIO Briefing
The White House published an alternative pay plan for the federal workforce providing a 2.2% across the board raise along with an average increase of 0.5% to locality pay.