Author Archive
Erich Wagner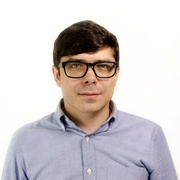 Erich Wagner is a staff correspondent covering pay, benefits and other federal workforce issues. He joined Government Executive in the spring of 2017 after extensive experience writing about state and local issues in Maryland and Virginia, most recently as editor-in-chief of the Alexandria Times. He holds a bachelor's degree in journalism from the University of Maryland.
CIO Briefing
New pay study will be "additive," not replace existing compensation comparison efforts, acting director says.
CIO Briefing
Legislation would codify delaying when federal hiring officials inquire about candidates' criminal records, and apply the requirement to contractors as well.
CIO Briefing
Dale Cabaniss previously led the Federal Labor Relations Authority and spent more than 20 years overseeing civil service issues in the Senate.
By

Eric Katz and Erich Wagner
---
CIO Briefing
Similar legislation to improve engagement at the troubled department passed the House in 2017.
CIO Briefing
Without a significant overhaul, agencies may fail to provide adequate services when they are needed most, researchers found.
CIO Briefing
Lawmakers have a lot of ideas to keep the government running, aside from passing spending bills on time.
CIO Briefing
Measure is the first of four the House plans to take up; President Trump walked out of a meeting with congressional leadership Wednesday after Democrats declined to support his $5.7 billion border wall funding demand.
CIO Briefing
Senate Democrats have vowed to block the measure, leaving little time for new negotiations.
CIO Briefing
Office of Management and Budget has instructed agencies to begin informing employees of whether they will be furloughed.
CIO Briefing
Bill would keep unfunded agencies open until February.
CIO Briefing
Partnership for Public Service notes "sharp drop" in several factors affecting federal employee satisfaction.
CIO Briefing
New government shutdown deadline is set for Dec. 21.
CIO Briefing
Drops in employee happiness corresponded with shifts in opinions on the agencies' telework policies.
CIO Briefing
The preliminary agreement for a 1.9 percent pay boost runs counter to President Trump's recommendation for a pay freeze and faces Democratic opposition over other policy provisions.
CIO Briefing
One top committee member launches investigation into alleged undue policy-making involvement.
CIO Briefing
Trump told Rush Limbaugh on Wednesday a government shutdown would be "a great campaign issue," further complicating the prospects for a spending bill.
CIO Briefing
Bill would prohibit policies to reduce telework like those announced for Education and Agriculture departments.
CIO Briefing
Although companies and public sector organizations bemoan the time spent complying with federal rules, there are opportunities to improve the process, officials said.
Cybersecurity
The Justice Department says Americans may have used data from the breach in bank fraud scheme.
CIO Briefing
A recent executive order is intended to speed up the collective bargaining negotiation process, but won't impact existing governmentwide policies encouraging telework, officials said.