Author Archive
Erich Wagner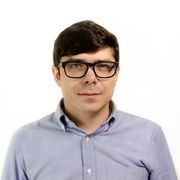 Erich Wagner is a senior correspondent covering pay, benefits, organized labor and other federal workforce issues. He joined Government Executive in the spring of 2017 after extensive experience writing about state and local issues in Maryland and Virginia, most recently as editor-in-chief of the Alexandria Times. He holds a bachelor's degree in journalism from the University of Maryland.
CXO Briefing
Although the agency that investigates complaints of workplace discrimination has offered the option to file documents and track cases electronically for years, its regulations do not specifically endorse the current system.
CXO Briefing
The annual declaration of a national emergency preventing large automatic pay increases from taking effect confirms that 0.5% of the total pay raise will go to an average increase in locality pay.
News
Hundreds of thousands of federal employees' access to in-state reproductive health services disappeared Friday after the Supreme Court struck down Roe v. Wade.
---
CXO Briefing
Reforms will ease the process of everything from attracting new talent to processing retirement claims, says OPM Director Kiran Ahuja.
CXO Briefing
The bill would improve training for managers, among other things.
CXO Briefing
The move comes as part of an administration-wide push to improve the recruitment of young federal workers.
Policy
The lawmakers asked the leadership of the House Appropriations Committee to override President Biden's plan to offer an average 4.6% raise for federal employees in 2023.
News
Response rates for the annual Federal Employee Viewpoint Survey also fell 10 points from 2020, amid an abbreviated fall survey period due to the COVID-19 pandemic.
CXO Briefing
The White House's first update to the president's management agenda, first released last November, lines up tasks for agencies and attaches individual officials to goals.
Policy
If enacted, the figure would mark the largest pay increase for federal employees in two decades.
CXO Briefing
Although appropriators still had not released the text of a $1.5 trillion omnibus spending package Tuesday afternoon, they insisted they would not resort to passing another stopgap measure to keep the government open.
Policy
A weekly roundup of pay and benefits news.
Policy
Agencies have until the end of this month to exercise special pay rates to implement a $15 minimum wage, in accordance with a Biden administration executive order.
CXO Briefing
A bill from Democratic lawmakers would provide federal workers with a 4.1% across-the-board boost, along with an average 1% increase in locality pay.
CXO Briefing
Task force issues new guidance on coronavirus testing for those who report to federal facilities or otherwise interact with the public.
CXO Briefing
The Office of Personnel Management's latest annual telework report captures the first six months of the COVID-19 pandemic.
CXO Briefing
The Elijah E. Cummings Federal Employee Antidiscrimination Act requires agencies to publish instances when they discriminated or retaliated against federal workers and encourages agencies to punish federal employees responsible for such acts.
CXO Briefing
The government's personnel agency said final guidance on implementing skills-based hiring assessments, rather than purely educational attainment, is coming soon.
CXO Briefing
Although the raise isn't as much as many federal employee groups had hoped for, it restores civilian-military pay parity.
CXO Briefing
Rep. Gerry Connolly, D-Va., said Wednesday that he is introducing legislation to reform the federal government's internship programs and writing a bill to expand agencies' metrics regarding telework following the COVID-19 pandemic.