Author Archive
Erich Wagner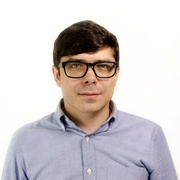 Erich Wagner is a staff correspondent covering pay, benefits and other federal workforce issues. He joined Government Executive in the spring of 2017 after extensive experience writing about state and local issues in Maryland and Virginia, most recently as editor-in-chief of the Alexandria Times. He holds a bachelor's degree in journalism from the University of Maryland.
CIO Briefing
In their annual report, members of the Federal Salary Council recommend updates to datasets used in determining a region's eligibility to become a locality pay area.
CIO Briefing
Pelosi on Tuesday unveiled legislation that would provide up to $10,000 in premium pay for federal workers on the front lines of the coronavirus outbreak and would prevent agencies from exempting employees from paid sick leave benefits.
CIO Briefing
A group of 12 lawmakers said the new benefit for federal workers, currently slated for implementation in October, should apply retroactively to December.
---
CIO Briefing
Rep. Jennifer Wexton, D-Va., has introduced a bill that would ensure that federal workers who are unable to take a vacation due to the COVID-19 outbreak will not lose their paid leave.
CIO Briefing
Nineteen senators encourage authorization of a 25% pay increase for frontline federal workers during the coronavirus pandemic, along with more guidance enhancing telework, leave and other protections for employees.
CIO Briefing
The American Federation of Government Employees last week called the Trump administration's recently unveiled plans for "reopening" the federal government "premature and imprudent."
CIO Briefing
The federal government's human resources agency confirmed this week that most federal workers are eligible to take up to two additional weeks of paid sick leave this year related to COVID-19.
CIO Briefing
In a letter to House leadership, Democrats unveil a laundry list of legislative proposals to assist federal employees and contractors during the coronavirus pandemic.
CIO Briefing
N95 respirators and surgical masks will be reserved for health care workers and patients, the Defense Department said in a series of memos this week.
CIO Briefing
Oversight panel leaders say newly uncovered emails confirm that the General Services Administration's pending revocation of the Office of Personnel Management's building operation authority is part of the plan to abolish the HR agency.
CIO Briefing
The measure would prohibit agencies from making across-the-board cuts to telework programs, and require annual goals for participation in such programs.
CIO Briefing
The federal government's HR agency orders all agencies to include telework in contingency plans, and encourages them to reduce "non-essential" travel.
CIO Briefing
Although both OPM and the CDC have strongly encouraged allowing employees to work remotely to prevent the spread of the novel coronavirus, several agencies have yet to respond to those recommendations.
IT Modernization
The move comes after Congress directed the agency to reinstate telework in other offices within SSA.
CIO Briefing
A pilot program to train some non-IT workers with technology skills has not resulted in anyone switching jobs, largely because participants would have needed to take a pay cut.
CIO Briefing
Pilot program with simpler resumes and more input from subject matter experts in assessing candidates will reach at least five additional agencies this year.
CIO Briefing
The new pay tables are out: Federal employees will see a 2.6% increase in basic pay next year, with an average 0.5% increase in locality pay.
CIO Briefing
Under a new plan from the Office of Personnel Management, federal agencies would be able to rehire former federal workers at a higher pay grade than their previous job, provided they were high performers.
CIO Briefing
A provision in the 2020 National Defense Authorization Act would first require an independent study of the challenges facing the Office of Personnel Management.
IT Modernization
Lawmakers ask the agency to reconsider its decision to end a 6-year-old pilot program, citing concerns about the burden it places on employees and productivity.