Author Archive
Erich Wagner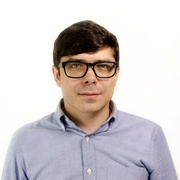 Erich Wagner is a staff correspondent covering pay, benefits and other federal workforce issues. He joined Government Executive in the spring of 2017 after extensive experience writing about state and local issues in Maryland and Virginia, most recently as editor-in-chief of the Alexandria Times. He holds a bachelor's degree in journalism from the University of Maryland.
CIO Briefing
Drops in employee happiness corresponded with shifts in opinions on the agencies' telework policies.
CIO Briefing
The preliminary agreement for a 1.9 percent pay boost runs counter to President Trump's recommendation for a pay freeze and faces Democratic opposition over other policy provisions.
CIO Briefing
One top committee member launches investigation into alleged undue policy-making involvement.
---
CIO Briefing
Trump told Rush Limbaugh on Wednesday a government shutdown would be "a great campaign issue," further complicating the prospects for a spending bill.
CIO Briefing
Bill would prohibit policies to reduce telework like those announced for Education and Agriculture departments.
CIO Briefing
Although companies and public sector organizations bemoan the time spent complying with federal rules, there are opportunities to improve the process, officials said.
Cybersecurity
The Justice Department says Americans may have used data from the breach in bank fraud scheme.
CIO Briefing
A recent executive order is intended to speed up the collective bargaining negotiation process, but won't impact existing governmentwide policies encouraging telework, officials said.
CIO Briefing
Agency will host an event with industry leaders to discuss implementation of the management agenda priority item.
CIO Briefing
Officials will solicit info from agencies on a potential governmentwide direct hire authority for STEM and cybersecurity posts.
Policy
Rep. Gerry Connolly calls Agriculture Secretary Sonny Perdue's recent rollback of telework at the agency "retrograde."
CIO Briefing
Nearly half of employees who underwent a change in telework policy said the new rules don't fit their needs.
CIO Briefing
Move follows telework cutbacks at the Agriculture and Education departments.
CIO Briefing
Advocate urges careful roll-out of policy requiring remote workers to remain on the job during inclement weather.
CIO Briefing
A government watchdog group put the process back on its high-risk list after pending actions exceeded 700,000.
CIO Briefing
Employees will be barred from visiting 400 websites "not related to official department communications or business," starting Wednesday.
Policy
Continuing resolution to keep agencies open through Feb. 16 will face a tougher vote in the Senate.
Policy
Democratic lawmakers decry GOP inaction on spending negotiations, while union officials note lack of communication.
Policy
"Puntagon" bill to fund defense for a full year but non-defense for one month is a nonstarter, Democrats say.
Policy
Immigration issues could derail negotiations to fund the government for the rest of fiscal 2018.