Author Archive
Erich Wagner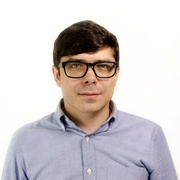 Erich Wagner is a staff correspondent covering pay, benefits and other federal workforce issues. He joined Government Executive in the spring of 2017 after extensive experience writing about state and local issues in Maryland and Virginia, most recently as editor-in-chief of the Alexandria Times. He holds a bachelor's degree in journalism from the University of Maryland.
CIO Briefing
Six Metro stations in Virginia will shut down entirely for platform repairs, beginning next week and lasting through early September.
CIO Briefing
Officials fear a provision that would send rulemaking authority to a non-Senate confirmed White House official an attempt to politicize the civil service.
CIO Briefing
The Trump administration on Thursday sent lawmakers its proposal to reorganize the Office of Personnel Management.
---
CIO Briefing
The Trump administration claims OPM cannot function properly without revenue from the National Background Investigations Bureau.
CIO Briefing
Dale Cabaniss dismissed her record-low employee morale scores at FLRA as backlash to efforts to make the agency "more fair" and effective.
CIO Briefing
Personnel transfers will begin by June 24, but the details aren't all hammered out yet.
Cybersecurity
A federal watchdog agency's reminder on outstanding recommendations comes as the Trump administration pushes for the agency to take on new responsibilities.
CIO Briefing
House Oversight Committee Democrats urged appropriators to effectively block an effort to merge the Office of Personnel Management with the General Services Administration.
CIO Briefing
New pay study will be "additive," not replace existing compensation comparison efforts, acting director says.
CIO Briefing
Legislation would codify delaying when federal hiring officials inquire about candidates' criminal records, and apply the requirement to contractors as well.
CIO Briefing
Dale Cabaniss previously led the Federal Labor Relations Authority and spent more than 20 years overseeing civil service issues in the Senate.
By

Eric Katz and Erich Wagner
CIO Briefing
Similar legislation to improve engagement at the troubled department passed the House in 2017.
CIO Briefing
Without a significant overhaul, agencies may fail to provide adequate services when they are needed most, researchers found.
CIO Briefing
Lawmakers have a lot of ideas to keep the government running, aside from passing spending bills on time.
CIO Briefing
Measure is the first of four the House plans to take up; President Trump walked out of a meeting with congressional leadership Wednesday after Democrats declined to support his $5.7 billion border wall funding demand.
CIO Briefing
Senate Democrats have vowed to block the measure, leaving little time for new negotiations.
CIO Briefing
Office of Management and Budget has instructed agencies to begin informing employees of whether they will be furloughed.
CIO Briefing
Bill would keep unfunded agencies open until February.
CIO Briefing
Partnership for Public Service notes "sharp drop" in several factors affecting federal employee satisfaction.
CIO Briefing
New government shutdown deadline is set for Dec. 21.