Author Archive
Erich Wagner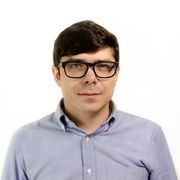 Erich Wagner is a staff correspondent covering pay, benefits and other federal workforce issues. He joined Government Executive in the spring of 2017 after extensive experience writing about state and local issues in Maryland and Virginia, most recently as editor-in-chief of the Alexandria Times. He holds a bachelor's degree in journalism from the University of Maryland.
CIO Briefing
The Office of Personnel Management on Friday issued its first major update to its telework guide in a decade.
CIO Briefing
Judge says the challenge is both premature and unlikely to supersede the public interest in ending the pandemic.
CIO Briefing
The agency announced a program to connect leaders from the private and nonprofit sectors with federal agencies to address climate change.
---
CIO Briefing
OPM Director Kiran Ahuja said the federal government is looking to overhaul internships, telling students "we need more of you and your colleagues coming into the federal government."
CIO Briefing
The last-minute action to keep federal agencies open past Sept. 30 has spurred a flurry of legislation aimed at automatically funding federal programs in the face of congressional inaction.
CIO Briefing
The federal government's human resources agency said it is incorporating many of the ideas proposed by the National Academy of Public Administration in its upcoming strategic plan, but some will require funding increases and congressional action.
CIO Briefing
The executive order, slated to be announced Thursday, would remove exceptions that allowed federal workers and contractors to remain unvaccinated if they agreed to regular testing for COVID-19.
CIO Briefing
Feds in Louisiana, Mississippi, New York and New Jersey could be able to take extra time off to recover from the storm.
CIO Briefing
As the remnants of Hurricane Ida created disruptions throughout the eastern United States, the Office of Personnel Management highlighted how workplace flexibilities can mesh with the federal government's current maximum telework posture.
CIO Briefing
The reduction of the probationary period to one year is among several provisions in the 2022 National Defense Authorization Act that will affect civilian personnel.
CIO Briefing
The White House published an alternative pay plan for the federal workforce providing a 2.2% across the board raise along with an average increase of 0.5% to locality pay.
CIO Briefing
President Biden has until the end of this month to formally announce his plan to give federal workers an average 2.7% pay raise in 2022.
CIO Briefing
Under regulations slated for publication Wednesday, agencies will be able to hire job candidates still in college to temporary jobs and can eventually convert them to permanent positions.
CIO Briefing
Unions may have to bargain over vaccination policy implementation after the fact.
By

Eric Katz and Erich Wagner
CIO Briefing
Ahuja says she wants the agency to reassert itself in helping departments governmentwide become model 21st century employers.
CIO Briefing
With most employees teleworking during the pandemic, the watchdog faulted the agency for not having a system to track and return customers' identification documents.
CIO Briefing
Federal employees will have a choice: get vaccinated, or wear masks when indoors at federal facilities and subject themselves to regular COVID-19 testing.
CIO Briefing
The return of masking requirements at federal facilities comes amid concerns about the COVID-19 Delta variant.
CIO Briefing
Republicans question the methodology of a last-minute preliminary study by the Congressional Budget Office, despite the fact that CBO does not do full reports until bills are sent to the House floor.
CIO Briefing
Around one-third of the agency's 1,500 employees will be able to work entirely remotely, and officials said some will be able to move out of the Washington, D.C., area.