Author Archive
Erich Wagner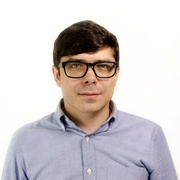 Erich Wagner is a staff correspondent covering pay, benefits and other federal workforce issues. He joined Government Executive in the spring of 2017 after extensive experience writing about state and local issues in Maryland and Virginia, most recently as editor-in-chief of the Alexandria Times. He holds a bachelor's degree in journalism from the University of Maryland.
CIO Briefing
As opponents of the president's effort to convert chunks of the federal workforce into at-will employees kick off their efforts to stop the initiative, the administration has signaled that agencies can push forward ahead of schedule.
CIO Briefing
OPM issued initial instructions Friday for implementing a Trump executive order that allows federal policy-making positions to be converted from career jobs to at-will appointments.
CIO Briefing
Good government groups, unions and lawmakers were nearly unanimous in their scorching criticism of an executive order that could strip protections for hundreds of thousands and politicize the federal workforce.
---
CIO Briefing
President Trump signs directive that will potentially pull thousands of federal employees in "policy-making" positions out of the competitive service, making them at-will employees.
CIO Briefing
The American Federation of Government Employees said Thursday that new data it obtained via the Freedom of Information Act underscores its allegations of systemic racism pervading the Veterans Affairs Department.
CIO Briefing
Legislation requiring workers, including federal employees and military service members, to consent in writing to have their Social Security taxes deferred between now and the end of the year has the support of nearly 20 employee groups.
CIO Briefing
Although OPM's current policy only waives the 30-day annual leave cap for essential employees who are unable to use their leave due to their duties responding to the coronavirus pandemic, Democrats in Congress want to extend the waiver to all federal workers.
CIO Briefing
The Office of Personnel Management is asking agencies for feedback on a draft list of the qualifications required for federal jobs as part of the implementation of a recent executive order emphasizing applicants' skills and experience, rather simply education.
CIO Briefing
Between fiscal 2014 and 2018, nearly 7% of veterans left federal service, compared with only 5% of non-veterans, the watchdog agency found.
CIO Briefing
Nearly 80% of teleworking respondents to a new survey from AFGE said they don't feel safe going back to their traditional worksite.
Policy
A task force of administration and union officials would make recommendations for how agencies should protect workers during the pandemic.
CIO Briefing
Although the House version of a defense policy bill includes a 3% pay increase for members of the military in 2021, an appropriations bill under consideration effectively endorses only a 1% raise for civilians.
CIO Briefing
A recent watchdog group report cited notes from a phone call indicating the Trump administration was advised that the merger plan was illegal, an account that is at odds with what OPM officials testified before Congress last year.
CIO Briefing
Measure would require federal officials to conduct detailed cost-benefit analyses and provide them to inspectors general and the public for review before undertaking any effort to move federal agencies.
CIO Briefing
In their annual report, members of the Federal Salary Council recommend updates to datasets used in determining a region's eligibility to become a locality pay area.
CIO Briefing
Pelosi on Tuesday unveiled legislation that would provide up to $10,000 in premium pay for federal workers on the front lines of the coronavirus outbreak and would prevent agencies from exempting employees from paid sick leave benefits.
CIO Briefing
A group of 12 lawmakers said the new benefit for federal workers, currently slated for implementation in October, should apply retroactively to December.
CIO Briefing
Rep. Jennifer Wexton, D-Va., has introduced a bill that would ensure that federal workers who are unable to take a vacation due to the COVID-19 outbreak will not lose their paid leave.
CIO Briefing
Nineteen senators encourage authorization of a 25% pay increase for frontline federal workers during the coronavirus pandemic, along with more guidance enhancing telework, leave and other protections for employees.
CIO Briefing
The American Federation of Government Employees last week called the Trump administration's recently unveiled plans for "reopening" the federal government "premature and imprudent."