Author Archive
Erich Wagner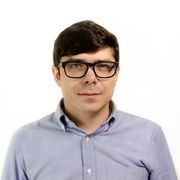 Erich Wagner is a senior correspondent covering pay, benefits, organized labor and other federal workforce issues. He joined Government Executive in the spring of 2017 after extensive experience writing about state and local issues in Maryland and Virginia, most recently as editor-in-chief of the Alexandria Times. He holds a bachelor's degree in journalism from the University of Maryland.
CXO Briefing
Congressional Republicans argued that the Biden administration's recent efforts to scale back the use of telework are insufficient.
Policy
The bill also would abolish the Merit Systems Protection Board and threatens to reduce former federal employees' retirement benefits if they file "frivolous" appeals of adverse personnel actions.
CXO Briefing
The move follows White House guidance last week instructing federal agencies to reduce the use of workplace flexibilities following the end of the COVID-19 national emergency.
---
Policy
Federal employee unions and career agency HR leaders reportedly were left out of the development of a new Office of Management and Budget memo that instructs agencies to "substantially increase meaningful in-person work at federal offices."
CXO Briefing
Kiran Ahuja defends telework before skeptical Republicans, amid efforts to improve data collection around agencies' use of workplace flexibilities.
CXO Briefing
This would mark the largest boost federal employees have seen since the Carter administration, but still falls short of union and Democrats' demands.
CXO Briefing
The government's human resources agency has outlined an ambitious agenda to make sure agencies are fully staffed, with the people who have the skills necessary for their jobs.
Policy
If lawmakers want to find savings at the Pentagon, they should start with underperforming weapons systems and service contracts, AFGE officials said.
CXO Briefing
The federal government's HR agency describes the new section of USAJOBS as a "one-stop shop" for students seeking to explore a career in public service.
CXO Briefing
The SHOW UP Act would require federal agencies to revert to their telework policies prior to the COVID-19 pandemic.
CXO Briefing
The annually introduced bill would provide a 4.7% across-the-board increase in basic pay and an average 4% increase to locality pay.
CXO Briefing
The Defense Department inspector general recently substantiated complaints that the senior executive sexually harassed subordinates and used racial slurs.
CXO Briefing
Agencies should expand the number of interns they hire each year, among other things.
CXO Briefing
OPM said it is reviewing the inspector general's report.
CXO Briefing
Only 10 agencies with at least 100 employees saw improvements to their job satisfaction score in the annual Federal Employee Viewpoint Survey, and no agencies with at least 10,000 workers gained ground.
CXO Briefing
As part of the Biden administration's efforts to encourage Americans to receive the latest COVID-19 booster, federal workers will get up to four hours of paid leave for the shot.
CXO Briefing
Although the agency that investigates complaints of workplace discrimination has offered the option to file documents and track cases electronically for years, its regulations do not specifically endorse the current system.
CXO Briefing
The annual declaration of a national emergency preventing large automatic pay increases from taking effect confirms that 0.5% of the total pay raise will go to an average increase in locality pay.
News
Hundreds of thousands of federal employees' access to in-state reproductive health services disappeared Friday after the Supreme Court struck down Roe v. Wade.
CXO Briefing
Reforms will ease the process of everything from attracting new talent to processing retirement claims, says OPM Director Kiran Ahuja.