Defense and Commerce team up to support semiconductor investments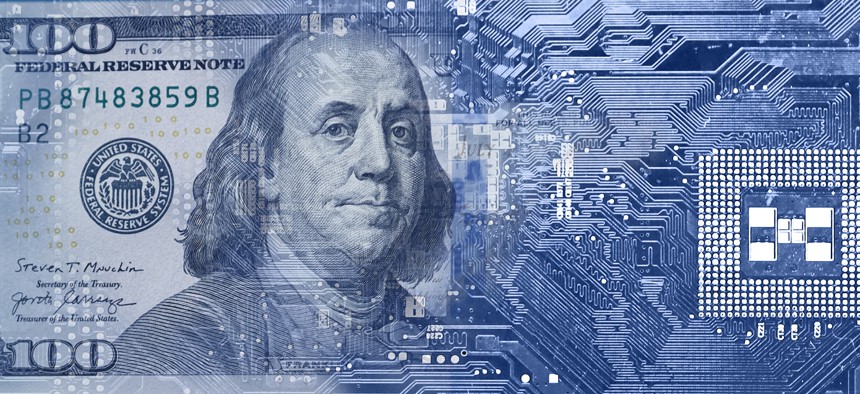 The two federal agencies signed a memorandum of agreement to exchange information on programs outlined under the CHIPS for America Act.
Two large U.S. agencies entered into a memorandum of agreement to deepen the federal government's development of a robust domestic supply chain of semiconductor chips. 
The Commerce and Defense departments signed the agreement Wednesday to collaborate on increased information sharing pursuant to CHIPS for America Act provisions that call for them to invest in semiconductor manufacturing.
"This agreement is an important step forward in increasing the capacity and resiliency of our domestic semiconductor industrial base," said Laura Taylor-Kale, assistant secretary of Defense for Industrial Base Policy, in a news release. "It is essential for DOD and DOC to consult one another to ensure we are making complementary investments that support a robust semiconductor industrial base."
Taylor-Kale, along with CHIPS Program Office Director Michael Schmidt, signed the MOA on behalf of Defense and Commerce, respectively. 
Current geopolitical tensions have prompted the U.S. government to invest in developing a domestic source of the critical semiconductor chips that power important electronics. The MOA will also support emergency technologies in national security programs and initiatives. 
"Advancing U.S. national security is a top priority. Our departments must work together and align on where and how we are making investments to strengthen the U.S. industrial base," said Schmidt. "This agreement will enable our teams to coordinate the national security review of applications, produce semiconductor chips in America that our military relies on and bolster our domestic supply chain resiliency."