Guiding Principles on Spyware Emphasize Human Rights, Accountability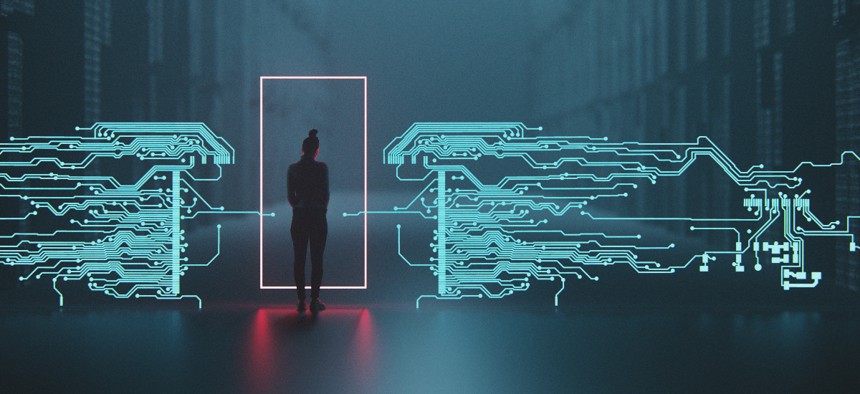 The Summit for Democracy's Guiding Principles aim to bring uniformity to how nations use surveillance technology.
On the heels of a tech-centric Summit for Democracy, the White House released a series of recommendations titled 'Guiding Principles on Government Use of Surveillance Technologies,' marking the transnational effort to better regulate sensitive and emerging technologies.
The document, immediately noted to be voluntary and not legally binding, asks participating countries to monitor and regulate how commercial surveillance technologies are used in society. Three areas of concern spotlit in the guidance are: using Internet controls to suppress civil liberties, pairing video surveillance with artificial intelligence capabilities to unlawfully monitor civilians, and using data analytics to target groups perceived as opposing government. 
"Surveillance technologies can be important tools for protecting national security and public safety when used responsibly and in a manner consistent with applicable international law," the release reads. "At the same time, a growing number of governments misuse surveillance technologies to restrict access to information and the exercise of human rights and fundamental freedoms."
The specific set principles for using surveillance tech responsibly include the application of: appropriate legal protections, nondiscriminatory tactics, oversight and accountability, transparency, data collection limitations, secure data handling, respect for human rights, integrity and sufficient operational training. 
Common denominators within these principles include ample documentation of surveillance tech usage and incorporating consistent public consent mechanisms. 
"These technologies can be used lawfully and legitimately with appropriate safeguards," the principles note.
44 participating countries endorsed the Guiding Principles, which were developed by consensus through the multinational Freedom Online Coalition. 
The Biden administration has been vocal about its intent to introduce the concept of uniform emerging technology usage among the countries participating in the session of the 2023 Summit for Democracy. Working in tandem with the guiding principles, a new joint statement on the use of export controls released today by the Biden administration aims to synchronize human right values with restrictions on where sensitive technologies may be bought and sold. 
Countries jumpstarting this effort include the U.S., Australia, Denmark, and Norway.
"Over the coming year of action, we commit to working to establish a voluntary, nonbinding written code of conduct around which like-minded states could politically pledge to use export control tools to prevent the proliferation of software and other technologies used to enable serious human rights abuses," the official joint statement on export controls reads. 
These international partnerships look to strengthen cooperation between ally nations as emerging technologies stand to play a greater role in global security.