White House Announces $1.2B Effort to Improve Access to STEMM Education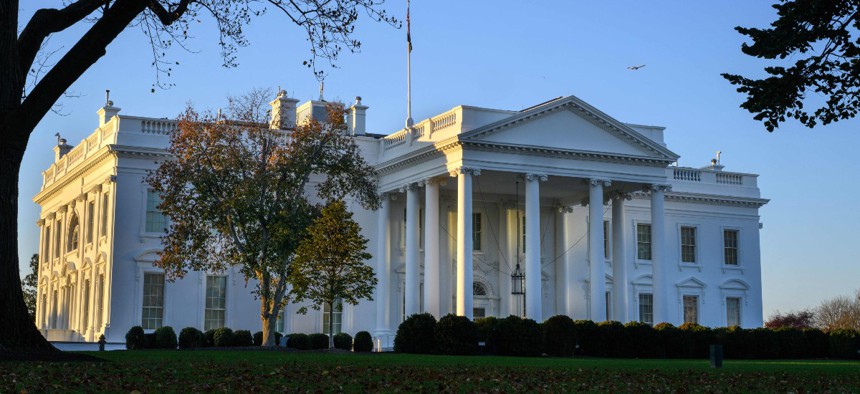 The large-scale partnership will work to build a stronger American science, technology, engineering, mathematics and medicine education system.
The Biden-Harris administration announced new commitments to further education in science, technology, engineering, mathematics and medicinal research on Monday, with a focus on eliminating the systemic barriers barring disenfranchised populations from participation in quantitative research fields.
During the White House Summit on STEMM Equity and Excellence, administration officials—including Arati Prabhakar, the director of the Office of Science and Technology Policy, and Cindy Marten, deputy secretary for the U.S. Department of Education—joined other officials and industry leaders to discuss collaborating for a more equitable STEMM education system.
"Today's STEMM ecosystem is inequitable by nearly every measure, shutting out and diverting away too many talented individuals, closing off opportunities for discovery and innovation, and limiting our national potential," the White House press announcement reads. 
Five action areas were outlined in Monday's announcement: ensuring students and teachers have sufficient support for STEMM education; increasing teacher availability in STEMM fields; closing the funding gap for historically underrepresented communities; eradicating biases and discrimination in STEMM education opportunities; and the promoting accountability of STEMM education progress. 
Between federal and industry funding from more than 90 partners, the Biden-Harris administration is set to direct an effort across multiple sectors that, combined, will invest over $1.2 billion toward STEMM education equity. The new STEMM Opportunity Alliance will be tasked with coordinating these funds across multiple initiatives to increase accessibility in competitive academic fields.
The federal government will specifically fund scholarships and internship opportunities in organizations like the National Science Foundation, the National Aeronautics and Space Administration and the Department of Veterans Affairs to promote innovation in a public policy context, as well as a diverse workforce.
This new series of funding builds upon the OSTP's previous commitments to promote diversity and inclusion in STEMM fields. Increasing joint efforts between the public and private sectors are a key pillar in the Biden-Harris administration's broader federal agenda to keep U.S. STEMM sectors competitive on a global scale.
"President Biden has been clear: The Nation's priorities rely on many forms of science and technology skills and expertise," the White House blog post on the initiative said. "Achieving them requires ensuring that science and technology both includes and benefits all of America. We must act now so that everyone can benefit from America's science and technology ecosystem."